Penrith Panthers star James Tamou has detailed the moment he felt powerless while trying to help defend properties from the bushfires.
Australia has been devastated by the ongoing bushfires.
The shocking levels of destruction and loss of life have become global news.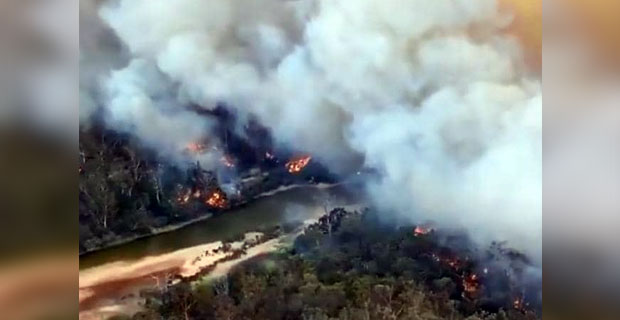 The North Black Range fire near Braidwood, Queanbeyan area. [Picture: NSW RFS/News.com.au]
In the devastation there has been an out-pour of generosity the world over and tales of survival from every day Aussies fighting to keep not only their houses safe but doing whatever they can for their neighbors and community.
People have banded together to hold off the flames from tearing their homes apart with Penrith Panthers star James Tamou also doing his part to help defend properties.
Tamou detailed his eye-opening experience after heading out to help his in-laws in Braidwood, located around 40 minutes inland from Batemans Bay.
The Penrith Panthers will host a bush-fire fundraiser today at Panthers Stadium as they run an open training session with attendees then able to meet the players. All donations collected on the day will go to the NSW Rural Fire Service.
[Source:News.com.au]