The FMF Chow Games will be held next Friday and Saturday at the ANZ stadium.
Fiji Primary Schools Athletics Association together with its major sponsor FMF Foods Limited has today launched the 2019 Chow Games.
While speaking at the launch, Secretary of Fiji Primary Schools Athletics Association, Patrick Bower says the problem with all the schools in Fiji is that they are not running proper physical education programs to facilitate the development of all sporting skills.
Bower says this competition will take the sporting skills of students to the next level and one day they will be competing at the national level which is why it is important to build these skills at the primary level.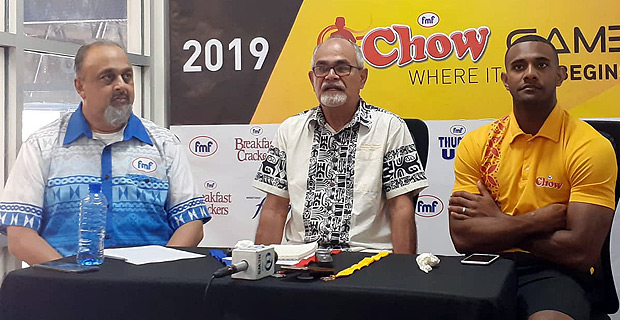 He says teaching the students these sporting skills at this age will also create a positive sporting team culture in Fiji.
Meanwhile, FMF GM for Digital Business Transformation, Marketing, and Customer Engagement, Naleen Nageshwar commended the efforts of the students participating and the teachers for putting in their efforts in training them.
Nageshwar says FMF has been sponsoring this competition for 13 years now and every year they aim to do something innovative to grow participation and keep the spectators interested.
There are more than 1,700 athletes participating in the competition and schools as far as from Lau will be coming to participate.
There are two international teams from Wallis and Futuna.
FMF and Fiji Primary School Athletes Association have also signed a deal till the end of 2024 coinciding with the Paralympic Games and Paris 2024 Summer Olympics.
The FMF Chow Games will be held next Friday and Saturday at the ANZ stadium.