---
We cannot take teachers' comfort or quality of life for granted - PM Bainimarama
We cannot take teachers' comfort or quality of life for granted - PM Bainimarama
By
Pratika Mala
Saturday 25/01/2020
Fijian Prime Minister Frank Bainimarama officiates as chief guest at the commissioning of Namalata District School staff quarters, at Namalata, Korovou, Tailevu [Photo: Fijian Government Facebook Page]
Prime Minister, Voreqe Bainimarama says we cannot take teachers' comfort or quality of life for granted as a good teacher can have a lifelong impact.
Bainimarama made this comment while commissioning four new teachers quarters at Namalata District School in Tailevu today.
The Prime Minister says that with peace of mind, independence and proper housing, their teachers can fully focus on teaching. He says teachers will wake up in the mornings, better-rested and ready to start the day on the right foot.
Bainimarama also took the opportunity to thank the RFMF engineers for assisting in the construction of the quarters, some of whom are in Australia assisting with rebuilding the lives of the locals following the bushfire crisis.
He adds that he thinks the teachers and students at Namalata Primary School can take a special sense of pride in the fact that the same training and expertise that built their new quarters is now being channelled in another very big way, as a contingent of RFMF engineers is now in Australia, hard at work helping our neighbours rebuild from the bushfire crisis.
The four teachers quarters are part of the housing project of six earmarked for the school by the Government.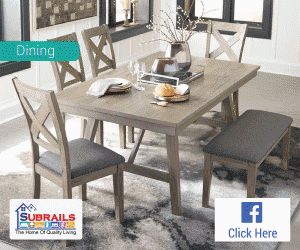 Stay tuned for the latest news on our radio stations