Prime Minister, Voreqe Bainimarama and the Israeli President, Reuven Rivlin [image: Voreqe Bainimarama/Facebook]
Prime Minister, Voreqe Bainimarama says he and the Israeli President, Reuven Rivlin are looking forward to new horizons for the Fiji and Israel friendship.
Bainimarama says the last visit of a President of Israel to Fiji was in 1986, a year before Fiji was thrown into nearly two decades of communal turmoil and political instability.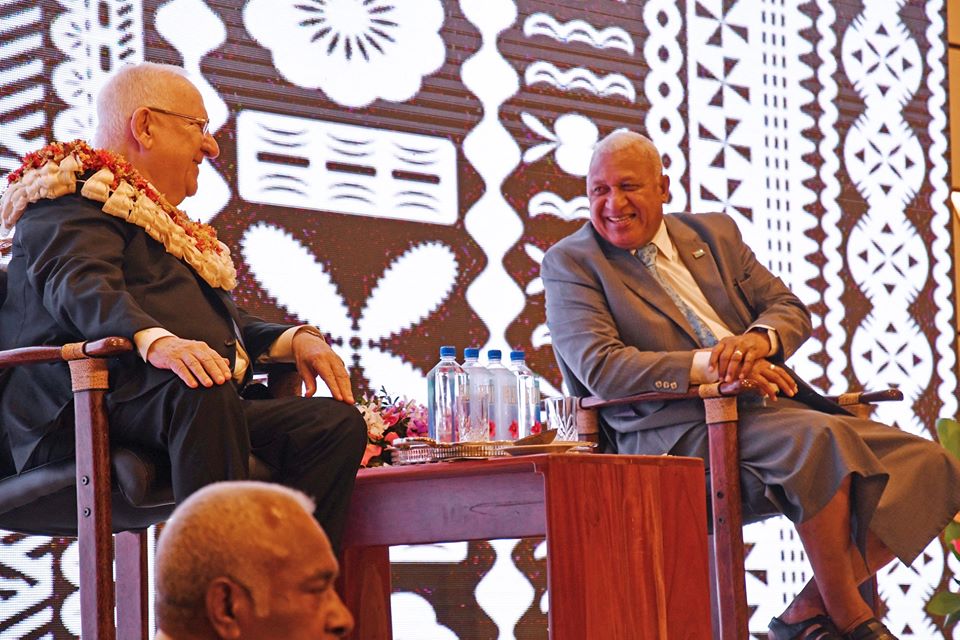 He says in Fiji's present era of genuine democracy and blossoming friendships with the world, it seems they have come full circle with Rivlin's visit to Fiji today.
He says for 40 years, thousands of Fijian peacekeepers have made the journey, departing our shores to defend two of Israel's flanks in the Golan Heights and Lebanon.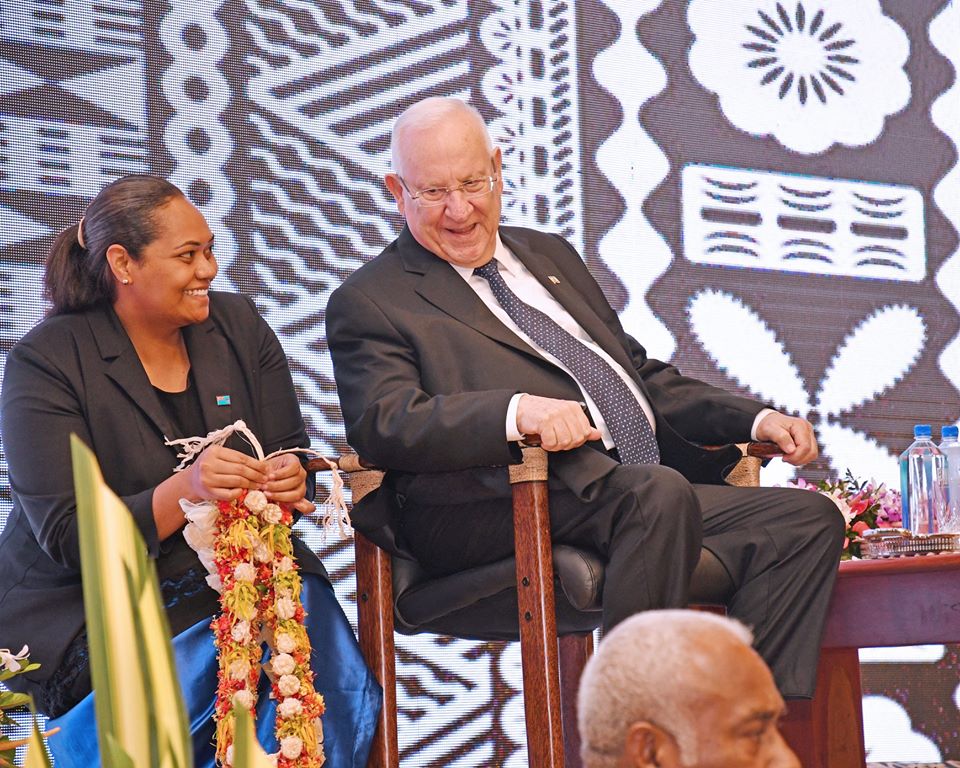 Bainimarama says their relentless pursuit of peace has demanded bravery, resilience, and a great many sacrifices from our peacekeeping forces adding as he speaks, Fijian troops continue to serve the cause of peace in the Golan Heights.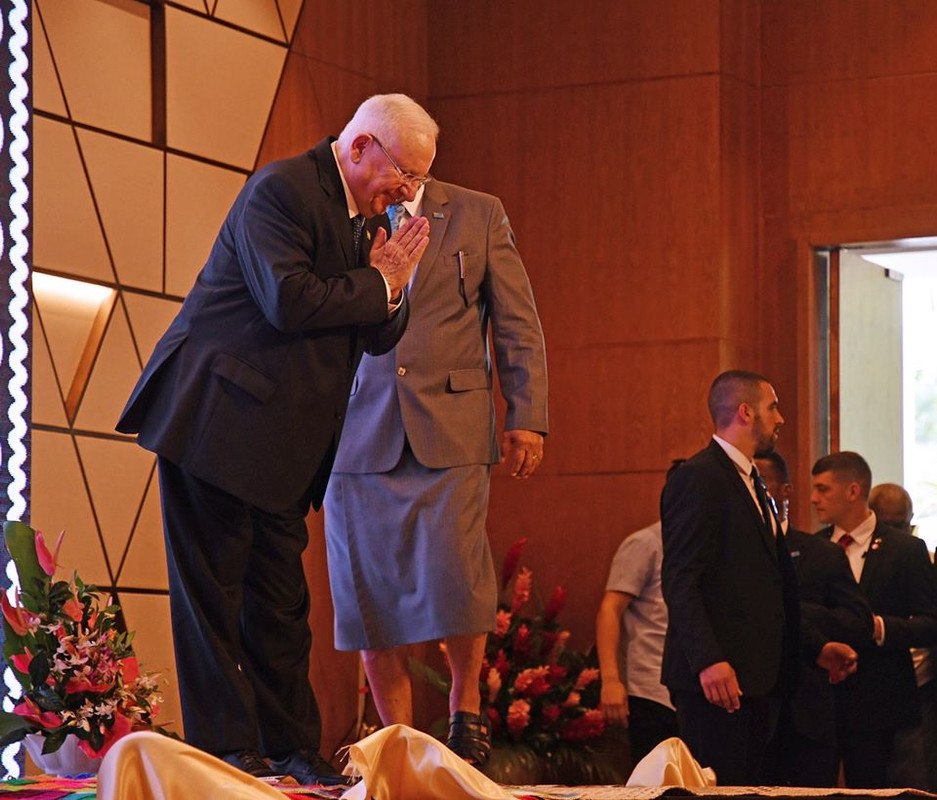 The Prime Minister says for the sake all throughout the Holy Land suffering the consequences of conflict and the yoke of persecution, Fijians will continue to pray that lasting peace is secured across the region.
He adds in learning of President Rivlin's service to Israel, Bainimarama sees him as a man of principled leadership and great political courage.
Bainimarama says they both know the challenges and opportunities that come with leading a small state adding while Israel may not be an island, with nearly 200 kilometers of Mediterranean coastline, the Israeli people share the profound relationship with the sea that we know in the Pacific.
He further says despite our small size, Fiji and Israel have no qualms about using our voices in big ways to drive global conversations.
The Prime Minister says increasingly, they are uniting their voices on issues they know are critical to their future; climate change, sustainable development, smart agriculture, women and youth empowerment, health, education and other issues that demand our co-operation and commitments from the wider world.
Bainimarama says Fijian students regularly participate in work-study programmes in Israel and they are hopeful to see that number grow and open new flows of academic exchange.
He says any sustainably-minded Israeli students are welcome to study in Fiji and place themselves on the frontlines of our world-leading pursuit of oceans protection, climate action and cultural preservation adding Fiji has many talented young Fijians who he knows would be keen to study in Israel, learn from Israel's advancements in industries like dairy and agriculture, and seek entrepreneurial inspiration in Israel, the "Start-up Nation".
Meanwhile, Rivlin has expressed his appreciation for the warm Fijian welcome and hospitality. He also thanked Fiji for hosting the Pacific Leaders Summit in Nadi today.