---
We are currently examining a number of chemicals being imported in the country - Reddy
We are currently examining a number of chemicals being imported in the country - Reddy
By
Dhanjay Deo
Friday 11/10/2019
Minister for Agriculture, Dr. Mahendra Reddy
Minister for Agriculture, Dr. Mahendra Reddy says they are currently examining a number of chemicals that are being imported in the country by various people.
Dr. Reddy made this announcement while speaking the Lakena Agricultural Station where he revealed that paraquat and insecticide, imidacloprid will be banned from January 1st, 2020.
He says these chemicals are not only being imported for farmers.
Dr. Reddy says they will take appropriate action if they find that these chemicals are a threat to the health of the people.
He made these comments after a farmer from Manoca Nausori, Sajjana Nand raised concerns that there are other harmful chemicals in the market and urged the Ministry of Agriculture to look at banning them.

Farmer from Manoca Nausori, Sajjana Nand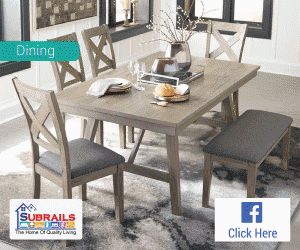 Stay tuned for the latest news on our radio stations