Supervisor of Elections, Mohammed Saneem says the law is clear on getting official names for registrations and that is why birth certificates need to be cited for the replacement of the green voter ID cards.
Saneem says married women can only use the surname of their husband in their voter ID card if they have a deed poll.
The Supervisor of Elections also says that they are getting the official registered names because the Fijian Elections Office verifies the voter list with births records at the registry to ensure the voter list is properly compiled.
Saneem says the names have to be accurate and they do not want any confusion on election day.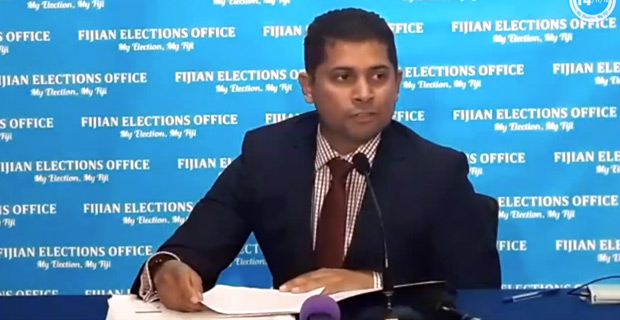 He also says that they are an independent institution and the voter card requirements are not set by the Minister for Economy or the Attorney General.
Saneem also says that under the law, you can vote with any ID but you have to turn up at the right voting venue. The new blue voter ID card has the additional information on where the voter has to vote.
He also confirms that when the Fijian Elections Office will go to the rural and maritime areas, they will make necessary arrangements to go with all the required offices including the Births Office staff.
Last year, the FEO received 11,536 applications for correction of details while it is common knowledge that 2019 was not an election year.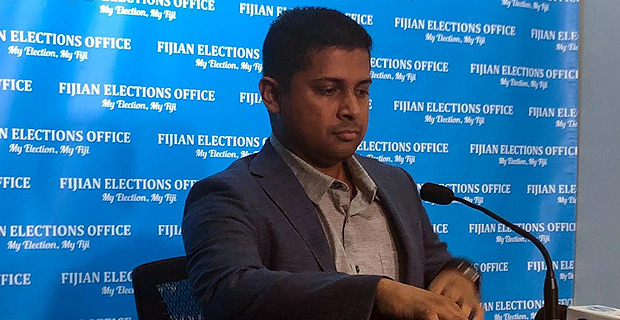 Saneem says to make things clear, the current procedure is that the FEO will sight the Birth Certificate or a certified True Copy of the Birth Certificate and thereafter confirm the details of the voter on the Electronic Voter Registration System and the Birth Certificate will then be returned to the voter.
He says with 644,749 voters already on the Voters Register and over 8,880 new registrations in 2019 alone, it is rather frivolous to allude that this exercise is aimed at voter suppression or the like.