Silvia Singh of Valelevu wins the Fiji Airways return ticket to Sydney at the first day of Fiji Showcase
By
Pratika Mala/Iva Danford
Saturday 13/07/2019
Silvia Singh of Valelevu has won the Fiji Airways return ticket to Sydney at the first day of Fiji Showcase.
The draw was done at the Fiji Showcase External Stage by Communications Fiji Limited News Director Vijay Narayan.
Silvia was not at Fiji Showcase when her name was announced but when contacted she said at first she was very surprised but now she is very excited.
All people had to do to win the Fiji Airways return ticket to Sydney was put their Fiji Showcase entry ticket into the entry bin.
Meanwhile, Apenisa Bulai won $500 in the Legend FM You The He competition.
Bulai is also part of the Trump 10 competition and has qualified for the quarterfinals.
127 booths will be offering below retail prices, great entertainment and fun cash competitions.
FM96 has a Fiji Showcase 2K Fugitive. People have to listen to the clues on-air and check them out on the website, fm96.com.fj
People then have to go to the person at Fiji Showcase and say "Are You the FM96 2K Fugitive". If you are correct, then you win $2,000.
There will be a character show for kids from 10.30am till 11am and 6pm to 6.30pm with Penguins of Madagascar and Red and Chuck from Angry Birds.
Mata Dance Group will take the stage at 12pm till 12.30pm and at 3.30pm a local budding artist will be performing.
People will also be able to take part in the Open Battle PUB G competition from 1pm to 2pm on the Telecom Fiji internal stage.
The pool 2 of the PS4 Injustice competition will play at 7pm tonight.
The quarter finals of the Trump 10 competition will be at 6pm at the Telecom Fiji internal stage.
The winners will play the winners of pool 1 at 7pm tomorrow.
The Navtarang and Sargam radio personalities will take the stage between 12.30pm to 1.30pm as well as 8-8.30pm where people will be able to take part in simple dares to win prizes.
Fiji Showcase opens at 10 this morning and closes at 9pm.
Fiji Showcase will run until Saturday 20th July.
ADVERTISEMENT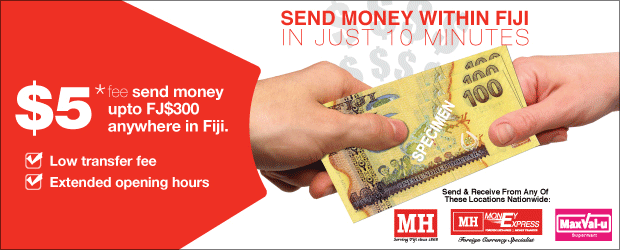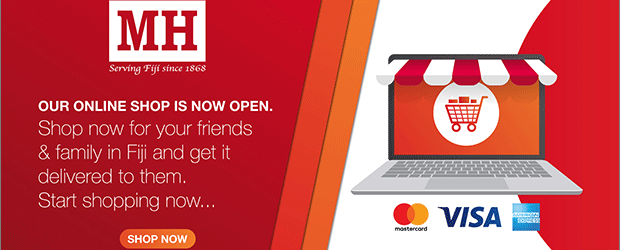 ADVERTISEMENT
Listen to the latest news on our 5 radio stations Legend FM, Viti FM, Radio Sargam, FM96 and Navtarang.
ADVERTISEMENT
Full coverage of the case of Josua Lalauvaki's alleged murder
Thursday 24/10/2019
No charges will be laid against the PM - Pryde
Friday 18/10/2019