---
Remove divides of ethnicity, religion and province - Bhatnagar
Remove divides of ethnicity, religion and province - Bhatnagar
By
Violet Matakibau
Thursday 10/10/2019
Assistant Minister for Women, Children and Poverty Alleviation, Veena Bhatnagar [ Photo: Fijian Government}
There is no "vulagi" on Fiji Day or any other day and Fijians must continue to remove the divides of ethnicity, religion and province that are created and perpetuated by politicians.
This was highlighted by Assistant Minister for Women, Children and Poverty Alleviation, Veena Bhatnagar while celebrating Fiji Day with the Barara Youth and Social Club in Lomolomo.
She says Fiji Day is about that powerful and unbreakable bond of national identity and celebrating what we have in common.
Bhatnagar also stated they all fly the same flag and sing the same anthem on Fiji Day and that is the spirit of togetherness that should be carried within us not just today but every day of the year.
Bhatnagar urged young Fijians to contribute to national development and utilise youth programs through the Ministry of Youth and Sports.
The Assistant Minister has also encouraged more girls and young women to join or form youth clubs and contribute to community development.
Bhatnagar also gave donations to youth club which will go towards the youth club's Funeral Assistance Scheme that will help bereaved families in their neighbourhood.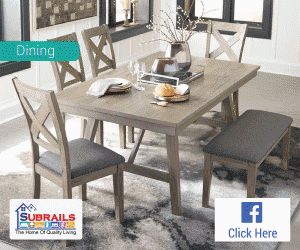 Stay tuned for the latest news on our radio stations