---
President Konrote launches two new varieties of rice in Savusavu
President Konrote launches two new varieties of rice in Savusavu
By
Naveel Krishant
Wednesday 16/10/2019
[Photo: Fijian Government]
President Jioji Konrote launched two new varieties of rice in Savusavu today that are resilient to the impacts of climate change.
Sitara and Cagivou are the two varieties that could be planted on any type of land, giving a much-needed boost to rice farmers in Savusavu.
Speaking at the World Food Day Celebration, Konrote says this will go a long way in not only addressing the issue of food security in the face of climate change but also meet the growing demand of food production in the country.
He is also calling Fijians to make a right choice and eat fresh and healthy food instead of processed ones.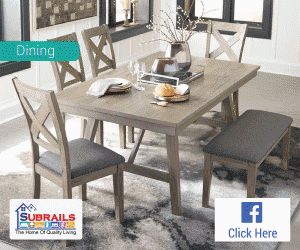 Stay tuned for the latest news on our radio stations