Grace Road Church's rice plantation in Navua, south of Suva. [Photo: Grace Road Group/RNZ]
The Fijian Government says certain matters in relation to Grace Road Church are currently being handled by the Ministry of Employment and Police, and they must allow due process to take its course without the interference of Government comment.
This is in relation to a reporter with Al Jazeera who recently noted that no one from the Fijian Government was available to comment on a recent documentary that outlines ongoing allegations about businesses affiliated with Grace Road Church.
In a statement, the government says Al Jazeera should know that Fiji operates within the realm of the law and this remains the case.
The statement says the government also cannot comment on the documentary's newly-revealed video showing remarks of the church's former leader, Shin Ok-ju as it is presently unclear if it has been altered or doctored in some way.
They also say they can point to adherence to electoral law to clarify that only Fijian citizens and no other national can be elected to Parliament, so any notion otherwise is unfounded and irresponsible fear-mongering at its worst.
The government further adds again in adherence to the law, it is vital that Government separate religion from business adding they cannot uproot private businesses owned by members of any faith-based organization on their words, actions or teachings; to do so would be a gross violation of the Fijian Constitution.
It further says Fiji has adhered to international law as Fiji cooperated with South Korean counterparts in past investigations, and will continue to do so moving forward to investigate any allegations of breaches of the law.
They say any allegations of breaches of Fijian laws and workplace rules and regulations will be met with appropriate action to protect the well-being of the Fijian people and those residing in Fiji.
Meanwhile, the founder of Grace Road Shin Ok-ju was sentenced to six years in prison by the South Korean Court earlier this year.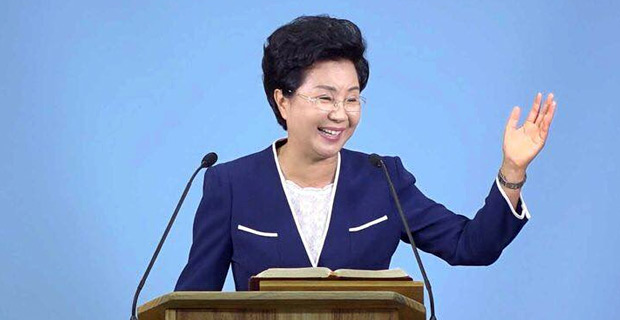 Shin Ok-ju convinced her followers to move to Fiji in 2014, claiming they would be safe here from imminent natural disasters.
Once they arrived, their passports were confiscated and many of them were allegedly subjected to beatings and brutal rituals supposedly aimed at driving out evil spirits.
Shin was arrested last July.