---
Maintenance contractors increase resources and machinery on site to rehabilitate and reconstruct all road sections - Moore
Maintenance contractors increase resources and machinery on site to rehabilitate and reconstruct all road sections - Moore
By
Vilisi Nawaqatabu
Thursday 07/11/2019
Fiji Roads Authority CEO, Jonathan Moore
Maintenance contractors have now increased their resources and machinery on site to rehabilitate and reconstruct all road sections.
Fiji Roads Authority CEO, Jonathan Moore says they have recently rehabilitated a total of 1.6 kilometres of the worst sections on Princes Road.
He says this road section includes the FNU frontage at Tamavua and Tamavua Village.
When questioned on what the FRA is doing regarding the landslip opposite Naisogo Road in Sawani, Moore says this site is on private land.
He says FRA has done what they could in its capacity to keep the road accessible and will continue to do the utmost in ensuring minimum disruptions to traffic and pedestrian movement during an event of a landslide.
However he says the minor slip that occurred last week was cleared on Monday and their surveyors are undertaking a redefinition survey of the property boundary so that long term options for remediation can be determined.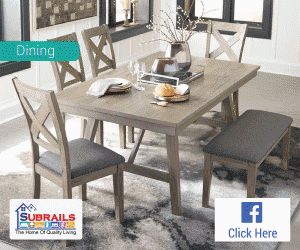 Stay tuned for the latest news on our radio stations