---
Kalabo Investement Ltd signs Voluntary Compliance Framework with FCCC
Kalabo Investement Ltd signs Voluntary Compliance Framework with FCCC
By
Violet Matakibau
Friday 10/01/2020
Kalabo Investment Pte Ltd trading as Shop and Save Supermarket has signed on the Voluntary Compliance Framework agreement with Fijian Competition Consumer Commission.

While officiating at the event, Fijian Competition Consumer Commission CEO Joel Abraham says that the Commission welcomes any organization that wants to be proactive with the FCCC Act 2010 as it is vital that businesses work with FCCC in their mission to protect the rights of Fijian consumers.

Abraham says that in the past most of the FCCC Act violations were due to the trader not understanding what the law required of them.

He adds the Voluntary Compliance Framework was introduced by FCCC after noting a collection of $400,000 in fines and having compliance levels at 55%.

The Director of Shop and Save Group, Nisheel Deo Kisun says that they look forward to ensuring customer satisfaction and to achieve that they will be running training sessions to educate staff about compliance.

Kalabo investment PTE Limited has operated in Fiji for the past 17 years and has 16 supermarkets around major cities and towns in Viti Levu and Vanua Levu.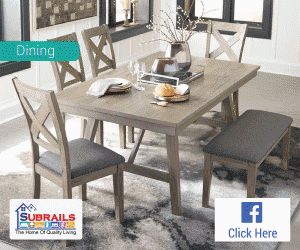 Stay tuned for the latest news on our radio stations