Jerry Tuwai with the mother of Moana Wind, who recieved the prize on behalf of Moana
Fiji Airways Men's National 7s star, Jerry Tuwai is the 2019 Fiji Tattslotto Sportsman of the Year after winning the award at the Vodafone Arena last night
Tuwai is one of the best 7s players in the World and is the reigning World 7s Player of the Year.
He is also Fiji's all time leading try scorer in 7s history.
Tuwai dedicated the award to his family and all the local 7s teams he has played for.
Moana Wind of swimming won the Fiji Tattslotto Sportswoman of the Year Award.
Her mother accepted the award on her behalf as Moana is currently in Dunedin.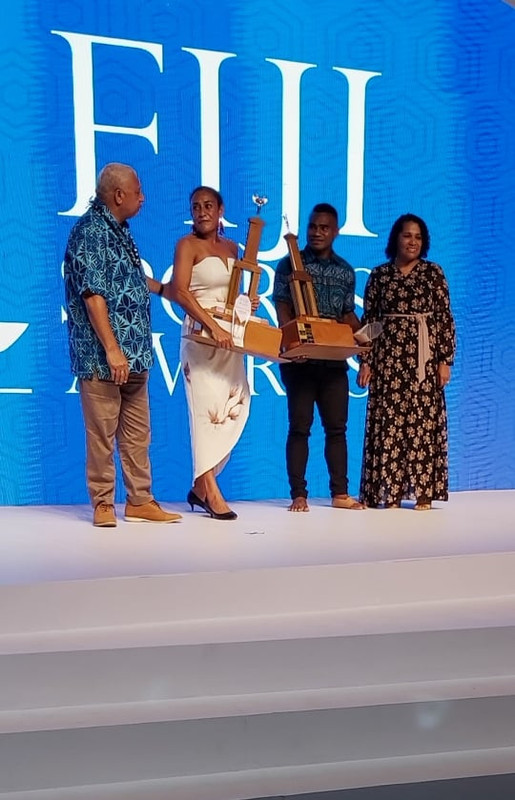 Kaye Lepper says her daughter is now aiming to qualify for the Tokyo Olympics.
Lepper says her 18 year old daughter has made the family proud.
Moana is a former student of Saint Joseph's Secondary School.
Looking at other award winners, the Fiji 7s team was named the Asco Motors Team of the Year.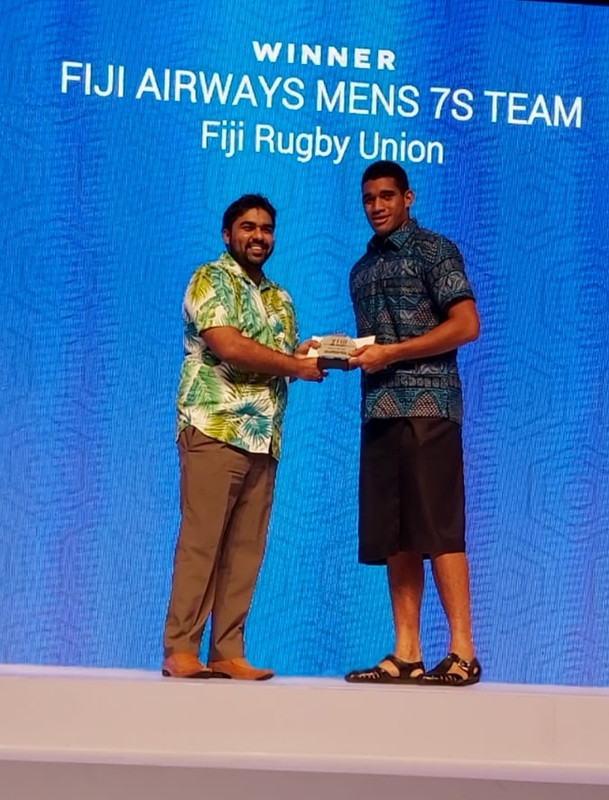 National 7s coach , Gareth Baber is the Fiji Water Coach of the Year.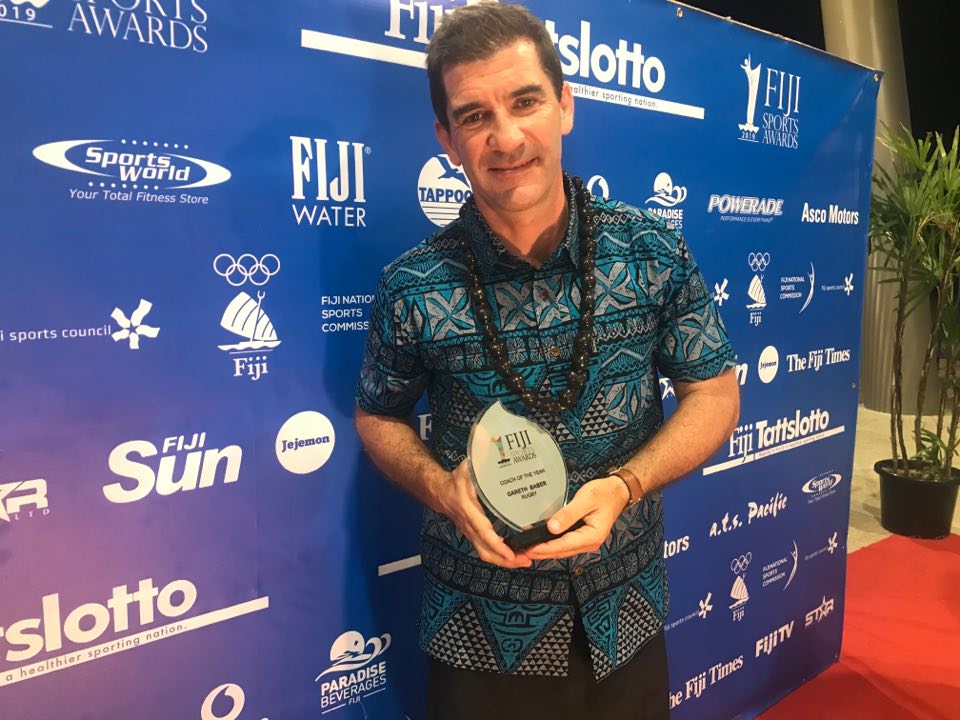 Rebeca Johns of Weightlifting is the ATS Young Female Athlete of the Year.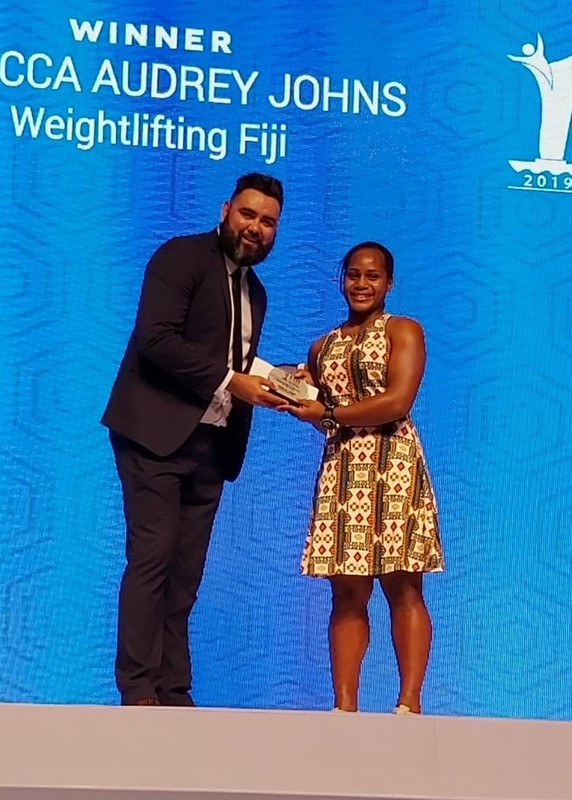 Daniel Shaw of Weightlifting won the Vodafone Young Male Athlete of the Year.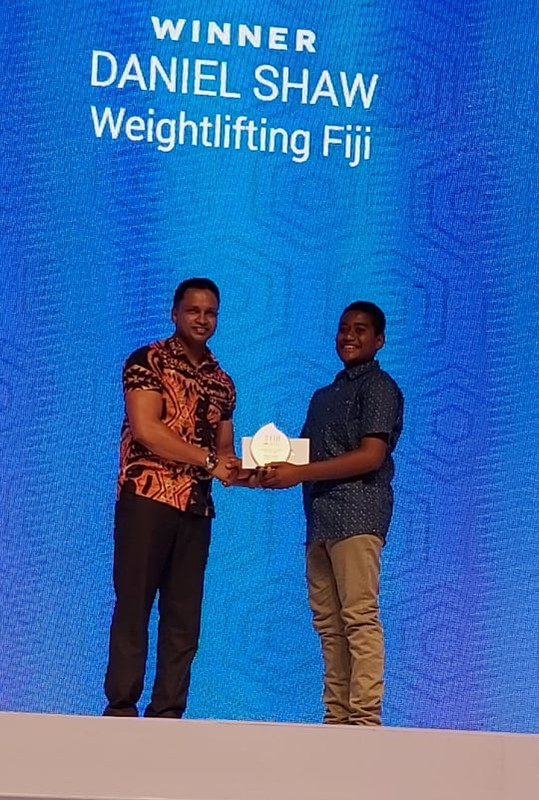 Trisa Cheer of Swimming received the Paradise Beverages Technical Official of the Year, the Powerade Sports Volunteer of the Year award was won by Patricia Vosayaco of Swimming.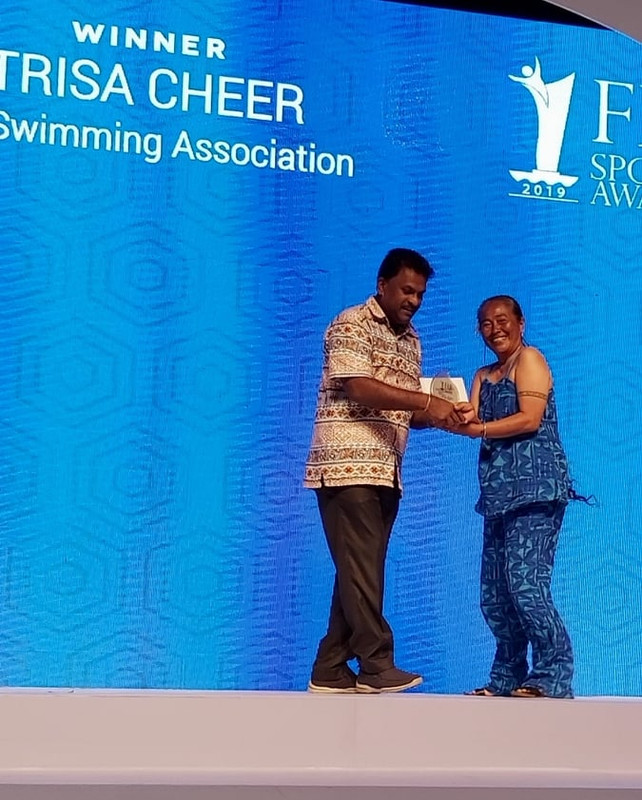 Paradise Beverages Oragnization of the Year was won by the Fiji Rugby Union.