With the ports in China closed off and slowly opening soon after the Novel Coronavirus, and many companies not having employees to do the work in China, countries around the world including Fiji will be affected due to the prolonged delay expected in the shipment of raw materials for manufacturers and goods being sold at the retail outlets. 
We may even have increased prices for goods as manufacturers and other business houses would have to look at alternative suppliers.
Business activity is slowly sputtering back to life in China but the extended Lunar New Year holiday, originally scheduled for January 24th to 30th, has affected companies around the world as the Chinese government enforces curbs to prevent the spread of a deadly coronavirus.
Closed-off ports and delayed shipments from China are not only affecting Chinese workers and companies but also their trading partners overseas who depend on supplies to keep business running.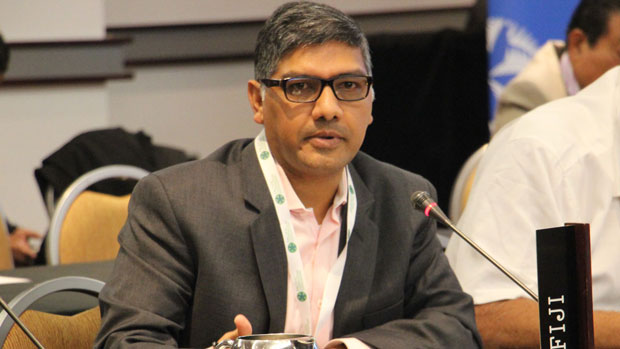 Here at home, President of the Fiji Commerce and Employers Federation, Sandeep Chauhan says the manufacturers and other businesses who want to order their goods from China will be affected due to a number of issues.
Chauhan says some Fijian businesses may be fine for now because they may have ordered before the Christmas period but a lot of them must have been hoping to place orders after the Chinese new year and expect the goods to come in March or April.
If the businesses are planning to order now, they will definitely face shortages as Fiji is a small market for China, as the bigger markets and orders are likely to be actioned first.
Chauhan also says alternative suppliers cannot be found overnight so there will still be a shortage in the market.
He also says prices of goods are expected to rise.
Meanwhile Al Jazeera reports that companies in countries such as South Korea, Japan and the United States could suffer the most due to disrupted supplies of components and finished goods from China.
Manufacturers with significant operations in China, such as phone maker Apple Inc and large global carmakers, are also warning of a decline in output and profits due to the extended closure of factories.
Hyundai has halted production in South Korea because of a lack of parts from China and Tesla has warned that it would see a delay of more than one week in the ramp-up of production on its Shanghai-built Model 3 cars.
Economists with government-backed think-tanks in China are already forecasting a loss of at least 1 percent in economic growth due to the virus outbreak.
Based on estimates by ING, the effects could travel beyond global supply chains to hurt several economies, especially those in Asia.