---
Fiji Link flight FJ 140 Lakeba to Suva returns shortly after take off after emergency window opened on aircraft
Fiji Link flight FJ 140 Lakeba to Suva returns shortly after take off after emergency window opened on aircraft
By
Vijay Narayan
Thursday 07/11/2019
Fiji Link says the flight crew, following safety protocols, immediately acted to return the aircraft to Lakeba
Fiji Link flight FJ 140 Lakeba to Suva service departing at 11.35 this morning had to return shortly after take-off, after an emergency window on the aircraft opened.
Fiji Link says the flight crew, following safety protocols, immediately acted to return the aircraft to Lakeba, landing at 11.47am.
The airline says the safety of guests and crew are of paramount importance to Fiji Link.
All 16 guests were briefed and looked after by the Fiji Link crew on Lakeba, and will be flown to Suva on a supplementary flight.
The cause of the incident is currently being investigated. Fiji Airways engineers will carry out remedial works on the aircraft in Lakeba before it is brought back to the airline's facilities in Nadi.
The Civil Aviation Authority of Fiji has been informed in accordance with regulatory requirements.
The aircraft is a Viking Twin Otter DHC-6 Series 400. It was manufactured in July 2017 and joined Fiji Link in February 2018.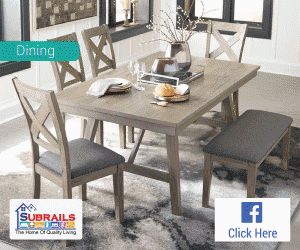 Stay tuned for the latest news on our radio stations