The Director of Fiji Human Rights and Anti-Discrimination Commission, Ashwin Raj
The Director of Fiji Human Rights and Anti-Discrimination Commission, Ashwin Raj says the commission is fully aware of the case of alleged Police brutality at Pacific Harbour and is currently conducting its investigations.
Raj says they visited Navua Police Station and checked their records and confirms that the alleged victim of brutality was arrested on the morning of 4th November this year and was taken to the Pacific Harbour Police Post and interrogated by three police officers.
The commission's investigations team also interviewed the alleged victim as well as medical professionals at the Navua Hospital yesterday.
The investigations team will file its report after it concludes its investigations over the weekend.
Raj says the commission strongly condemns all acts of torture and brutality and as it has procedurally in all such matters, the commission will conduct its investigations and where there is sufficient evidence of human rights violations will institute proceedings.
Commissioner of Police Sitiveni Qiliho has also directed and will personally oversee an investigation of the case of alleged police brutality where officers allegedly seriously harmed a suspect who was brought in for questioning at the Navua Police Station.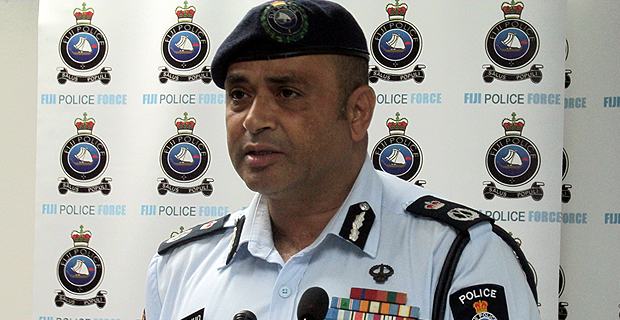 Qiliho says he has directed the Director of Internal Affairs to conduct a thorough investigation and to determine the extent of the involvement of police officers.
He says the victim is claiming police officers arrested him from his home in Navua and during the questioning process poured hot water on him where he sustained burns.
Qiliho says this alleged act if found to be true is unacceptable and deplorable, and he will not allow any member of the Fiji Police Force to think that he or she is above the law.
The Police Commissioner says he has sent this warning to the senior officers on the frontline adding there is no place in the institution for corrupt and irresponsible officers whose actions have tarnished the image of the institution and the hard and honest work put in by many other officers.
Qiliho adds a time when they are calling for support for the work of their police officers, they cannot be seen to be breaching the very laws that they swore an oath to uphold and once those involved are identified, he will remove them from the Force while they await the outcomes of the criminal investigation that is running concurrently to the internal investigation.
The Police Commissioner says he wants to personally assure members of the public that any breach of the law by Police officers will be given priority in terms of investigations that he will personally oversee them.