Fiji Corrections Service is managing the overcrowding issue the best way it can - Francis Kean
By
Vijay Narayan
Friday 19/07/2019
The Commissioner of Fiji Corrections Service Francis Kean says overcrowding in prisons is a global problem and the Corrections Service is not immune to this issue.
Overcrowding of the Suva Remand Centre was raised by lawyers of drug accused persons, Shazran Lateef and Zoe Maharaj-Moore earlier this week.
When asked by Fijivillage, Commissioner Kean says the Fiji Corrections Service is always managing the overcrowding issue the best way they can.
He also says that the Fiji Corrections Service respects the decision of the courts.
Kean said the claims by former remandee Zoe Moore is false and misleading and they agree that we have overcrowding issues however every remandee is treated in the best humane way possible. He says all remandees are issued with personal beddings and not as Moore falsely claimed
He also said similarly, Shazraan Lateef was placed at the Suva Remand Centre infirmary for his own personal safety and wellbeing and said his claims of concerns of poor conditions at the Suva Remand Centre is unfounded and misleading.
Kean said a prominent high court judge, Justice Riyaz Hamza, stated every remandee will exhaust all avenues to seek bail and the Corrections Service respects that right, as long as it does not defame the FCS nor the good work that the majority of the corrections personnel undertake on a daily basis in caring for these remandees.
Shazran Abdul Lateef and Zoe Maharaj-Moore who were allegedly found with drugs have been granted bail by Suva Magistrate Jioji Boseiwaqa.
Magistrate Boseiwaqa said the court's diary is booked out and both Lateef and Moore could be in remand for 1 year before the trial.
Magistrate Boseiwaqa also highlighted concerns raised by Lateef and Moore about the conditions of the Suva Remand Centre.
Lateef had raised through his lawyer, Filimoni Vosarogo that he had to be moved to the Infirmary because of his old age.
Moore had raised through her Legal Aid lawyer that she slept with six other people on the floor and they all used one blanket.
Lateef and Moore are both charged with one count each of being found in possession of 7.89 grams of methamphetamine, one count each of being found in possession of 12.49 grams of cocaine and one count each of being found in possession of 2.5 grams of marijuana.
They were arrested following a raid at a home at Nailuva Road on Sunday.
This is the fourth case where Lateef has been charged and produced in court after being allegedly found with drugs. He was also granted bail in the previous cases.
The case has been adjourned to 12th September this year.
There is no one in our remand custody on a rape charge that was assaulted - Francis Kean
By: Vijay Naveel/Naveel Krishant
The Commissioner of the Fiji Corrections Service, Francis Kean says there is no report of a person accused of rape getting assaulted by Corrections Officers.
A man who allegedly raped his stepdaughter has alleged in the Suva High Court that he has been beaten up in the Remand Centre a few times by some Corrections Officers.
The man is charged with four counts of rape and 4 counts of sexual assault and the alleged incidents happened in 2017 in Suva.
His lawyer informed Judge Justice Riyaz Hamza that the man alleges that he was beaten up in his cell on the 9th of this month, last Sunday and this Monday. 
Justice Hamza says sometimes accused persons falsely raise the issue as a guise.
He has made an order that the man be taken to the CWM Hospital to be examined.
Justice Hamza says despite these issues being highlighted a lot, he does not understand why some of the Corrections Officers allegedly continue to do this.
He says it is not only happening in Fiji but all over the world.
Commissioner Kean says they have checked on this news report and he says apparently there is no one in their remand custody on a rape charge that was assaulted.
Investigations underway after allegation of assault of a 20 year old remand prisoner
By: Vijay Narayan
The Fiji Corrections Service is continuing it's internal investigation into an allegation of an assault on a 20 year old remand prisoner at the Suva Remand Centre last week.
The remand prisoner's father, Atunaisa Mocelutu is claiming that his son was allegedly assaulted by some Corrections Officers after he was found with a contraband item.
Commissioner Francis Kean says they have recieved the complaint and invited the Fiji Human Rights and Anti-Discrimination Commission to visit the Suva Remand Centre, which they did on Thursday.
The internal investigations continue.
ADVERTISEMENT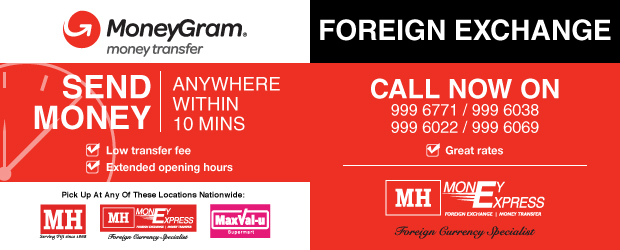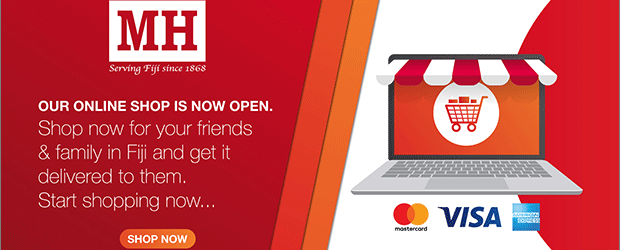 ADVERTISEMENT
Listen to the latest news on our 5 radio stations Legend FM, Viti FM, Radio Sargam, FM96 and Navtarang.
ADVERTISEMENT
Police crackdown on rise in crime in Suva City
Sunday 04/08/2019