Fiji Airports has this week completed the runway upgrade at Lakeba with the first flight landing on the new runway yesterday.
Fiji Airports CEO, Faiz Khan says the Lakeba runway refurbishment is the second major infrastructure upgrade completed in their network of Outer Island Airports over the past two weeks.
Khan says Fiji Airports is carrying out these runway upgrades to help improve air connectivity for the benefit of all Fijians.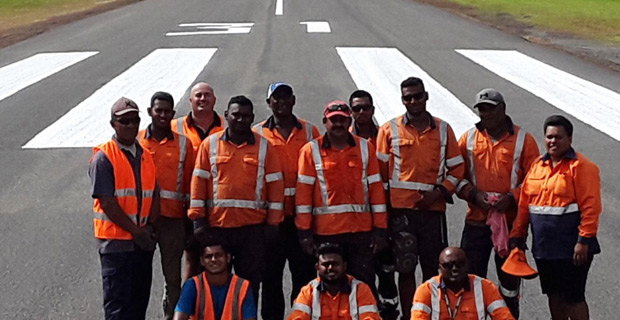 He says these developments on our remote outer island airports are challenging due to the complexity and isolation. The new runway will certainly be a welcoming sign for people travelling to Lakeba this festive season.
He adds,Two weeks ago, they completed the Bureta Airport runway upgrade and in the New Year, they will start upgrade works in Kadavu for the Vunisea runway, the Labasa Airport runway and apron will also be upgraded next year as part of their ongoing Outer Island Airports Development Program.
In 2018, Fiji Airports made a cash loss of $18.9 million in the running of its network of airports at Nausori and the outer islands. The cost of the Lakeba runway upgrade was close to $0.3 million.