---
FCCC and Prouds sign a partnership that ensures complaint is addressed quickly
FCCC and Prouds sign a partnership that ensures complaint is addressed quickly
By
Meredani Tisugu
Tuesday 08/10/2019
Director of Prouds Tajesh Patel and FCCC Chief Executive Officer Joel Abraham
Prouds has signed a new partnership with the Fijian Competition and Consumer Commission today that ensures consumers' complaints in either product or customer service delivery is addressed at the shortest possible time.
The signing was done by the Director of Prouds Tajesh Patel and FCCC Chief Executive Officer Joel Abraham.
Abraham says this will ensure that consumers are informed and protected and that businesses are compliant with the provisions of the FCCC Act.
He says it is encouraging to see that businesses like Prouds coming on board to volunteer and to being part of the Voluntary Compliance Framework.
Abraham says the framework is a guide for businesses to operate lawfully and on a competitive level and also protects the consumers.
He says the framework was set up because they had found out the idea of the daily door to door inspections will not be enough when it comes to assessing anti-consumer or bad business practices.

Patel says under this framework, FCCC will provide appropriate training to the management and retail store staff to educate them on the requirements of the FCCC Act.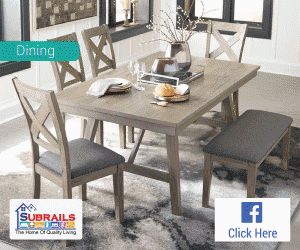 Stay tuned for the latest news on our radio stations