---
Embrace sacrifice by our forefathers - Rabuka
Embrace sacrifice by our forefathers - Rabuka
By
Navitalai Naivalurua
Thursday 10/10/2019
[Photo: Sodelpa Social Democratic Liberal Party Fiji]
Leader of Opposition, Sitiveni Rabuka urges the people of Fiji to celebrate the ultimate sacrifice made by the forefathers of this nation, former leaders and unsung heroes who fought to bring peace, freedom and progress for the country.

Rabuka's Fiji Day statement also stressed that people must embrace their sacrifices and what they believe is right for the multi-racial and multi-religious nation as Fiji.

He says people must also celebrate during Fiji Day the strength and resilience of the people in the face of many challenges and other adversities that the nation has experienced since Fiji became independent.

He adds the influence of Christianity in the society empowers people to love their neighbours and share their land and resources.

The Opposition Leader says the combination of Fijian goodwill, Indo-Fijian Industry and the British or Westminster System of government, laws and Christianity has been the formula that enabled Fiji to develop as a regional hub.

Rabuka stresses that a nation is strong if people are united and willing to work together for the betterment of all.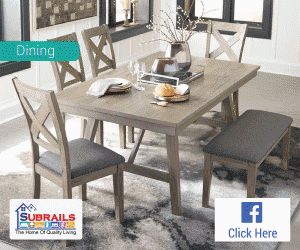 Stay tuned for the latest news on our radio stations