---
Earliest date for Writ of Election to be issued is on Thursday 26th May, 2022
Earliest date for Writ of Election to be issued is on Thursday 26th May, 2022
By
Silina Baro
Thursday 11/07/2019
Supervisor of Elections Mohammed Saneem. Photo: Fijian Elections Office
The earliest date for the next Writ Of Election to be issued is on Thursday 26th of May, 2022 and that is the day the 3 years 6 months of the current parliament expires based on the Constitution.
Supervisor of Elections Mohammed Saneem says according to this calculation, the last date of the general elections can be from 9th January 2023.
Saneem says based on this, the Fijian Elections Office shall be calling it the 2022/2023 General Elections.
He says this means work for the general elections needs to start sooner rather than later and the Elections Office wishes to do so based on a proper plan for the next 3 and a half or so years.
Saneem also says they intend to prepare another strategic plan like the last general election which was a 5 year strategic plan and based from experiences and learning from that plan they now intend to make a 4 year strategic plan to be in line with their 4 year cycle.
He says they have also had consultations with the political parties this week.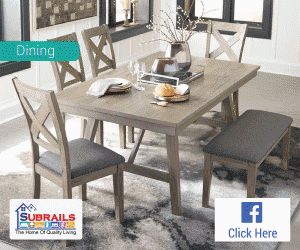 Stay tuned for the latest news on our radio stations