---
Contemporary art exhibition "Born from Fire 2019 – Reflections of Viti" starts today
Contemporary art exhibition "Born from Fire 2019 – Reflections of Viti" starts today
By
Rashika Kumar
Wednesday 09/10/2019
Alice Hill [on the right side]
A contemporary art exhibition titled "Born from Fire 2019 – Reflections of Viti" depicting Fijian culture by artists will be on display today.
Artist and the owner of Hot Glass Fiji, Alice Hill says the core of the exhibition will be glass and metal sculptures and pieces by her, Shane Bower and special guest artist Lambert Ho.
She says there will be a number of pieces on display where some will be recognisable cultural and traditional items like tanoa, tabua, and war clubs but there will also be images of legends and stories and past practices which were done hundreds of years ago.
Hill says people will get to learn Fijian culture and heritage and will get to see how they can be inspired by their ancestors to create a contemporary piece of art.
The exhibition is free to visit and will be held at the Grand Pacific Hotel for the public from today till Sunday 13th October from 9 am – 6 pm.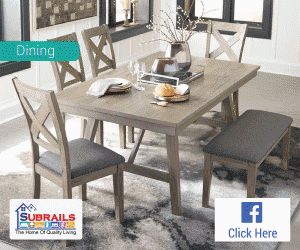 Stay tuned for the latest news on our radio stations