Former Prime Minister and Fiji Labour Party Leader Mahendra Chaudhry have questioned the appearance of the Acting Chief Justice Kamal Kumar, DPP Christopher Pryde and Police Commissioner Sitiveni Qiliho at the Universal Periodic Review of Fiji's National Reports at the United Nations Human Rights Council in Geneva.
Chaudhry says the offices of the Chief Justice, the DPP and the Police Commissioner are independent constitutional offices.
He says they have compromised the independence of the constitutional office they are holding as their presence at the UN review as part of the government delegation supports the belief that they may not be acting independently of the executive.
Chaudhry says how can the Acting Chief Justice, the DPP and the Police Commissioner now be expected to give impartial decisions in cases where these very laws come before them in the exercise of their duty.
He claims that they are less than truthful to the UN committee when they claimed that Fiji does not carry out political prosecution and does not abuse legislation to criminalise freedom of expression and media rights.
He says there have been several recent cases where the independence and impartiality of these officeholders have come into question.
Chaudhry adds the most glaring is the case of the alleged assault of NFP President Pio Tikoduadua by Prime Minister Voreqe Bainimarama.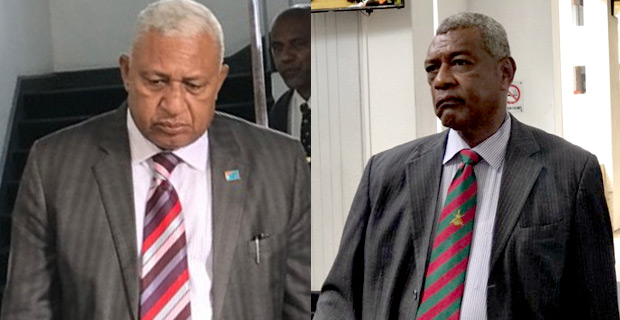 He says the Police delay in dealing with the complaint against Bainimarama raised a lot of criticism.
Chaudhry says finally, they were virtually pushed by public pressure to investigate the case, and to this day, it is not known whether they ever interviewed Bainimarama on the complaint lodged by Tikoduadua.
The FLP Leader says they are happy to see that members of the UN's Periodic Review Committee have not been persuaded by government's explanations on the curtailment of human, political and civil rights in Fiji and that they have vigorously called for all repressive legislation and practices to be reviewed in line with internationally accepted standards.
The Fiji Labour Party also questions the very large Fiji delegation who went to Geneva for the UN's periodic review of Fiji's human rights record.