A blind Filipino schoolboy amazed shoppers with his incredible voice when he started singing at a karaoke machine.
Carl Malone Montecido was accompanied by his classmate when he went and sang his version of Hollywood singer Sam Smith's "Too Good At Goodbyes" on February 5th at a mall in the Philippines.
Video of the impromptu performance was posted online and even seen by Sam Smith himself - who wrote "Who is this kid!!!!!? You are out of this universe whoever you are."
Carl is one of Philippines' representatives in the World Championship of Performing Arts that is set to happen in California in July.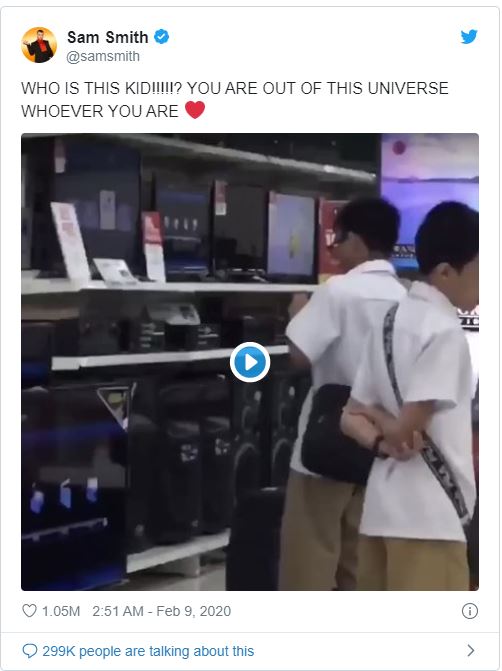 Ellen Degeneres is the latest celebrity to recognize Montecido, inviting him to be guest on her talk show.
The video, uploaded by Facebook user Trixie Madison featuring Carl, has since been shared by Sam Smith and has been viewed 14.1 million times.
[Source: Philstarglobal/msn]