A backup plan is now in place should there be a delay in the expansion of the Naboro Waste Management Landfill which services the Suva City Area, Nasinu Town Council, Nausori Town Council, Navua and Korovou.
Fijivillage has received information that the Naboro Landfill which has been in operation since 1st October 2005 is running out of the appropriate amount of space required under international standards which is directly related to the capacity and usable life of the landfill.
This, as the tonnage landing in the landfill, has increased nearly ten-fold since its inception and also partly caused by delay in the contract work for its planned expansion announced in the 2019-2020 National Budget.
$5.2 million was allocated for the construction of Stage 2 Cell 3 of the Naboro Landfill which would provide a minimum air space of 96,000 cubic metres.
Six landfill cells have been constructed at the Naboro Landfill since 2005.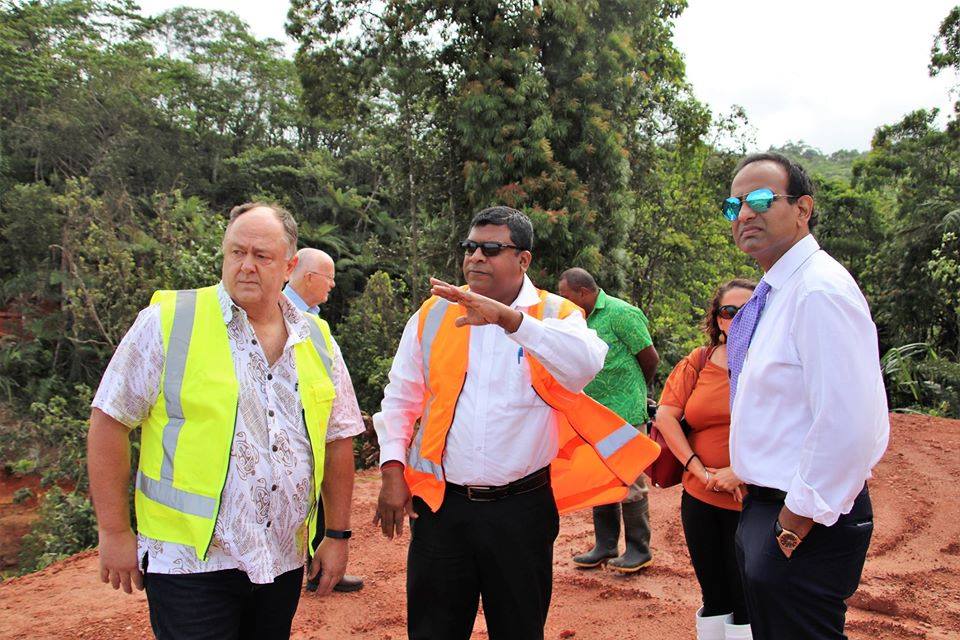 Minister for Waterways and Environment Doctor Mahendra Reddy visiting the Naboro Landfill in September 2019
Minister for Waterways and Environment Doctor Mahendra Reddy says there is no funding issue and they have contractors working there to expand the facility. He says they also have a backup plan should there be any delay in completing the expansion.
Reddy stresses the Naboro Landfill will not close down and added that the company which manages the facility is trying to get some additional money.
He denied that there are negotiations happening between the company and the Ministry saying there are some things they cannot reveal in public.
Each year the government spends over $3 million in operating the nation's only landfill.