5-year-old Aqoriniasi Dreu was awarded a bravery medal from President Jioji Konrote for saving Dreu's brother from drowning in Vaturua, Nakelo in Tailevu last year.
Dreu was four years old when his one and a half-year-old brother almost drowned while they were returning from school.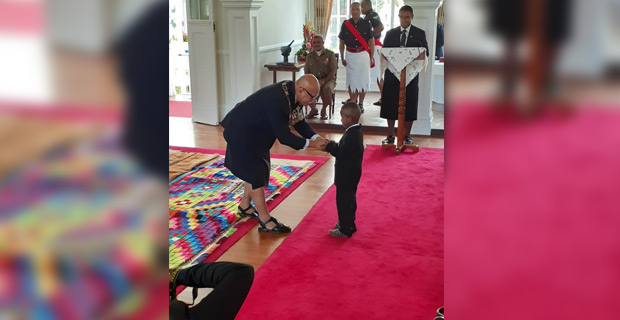 Dreu's Kindergarten teacher, Navitalai Ligaitamana says the brothers were crossing a creek that only has a coconut tree trunk for crossing when his brother, Aporosa Dreu fell into the water.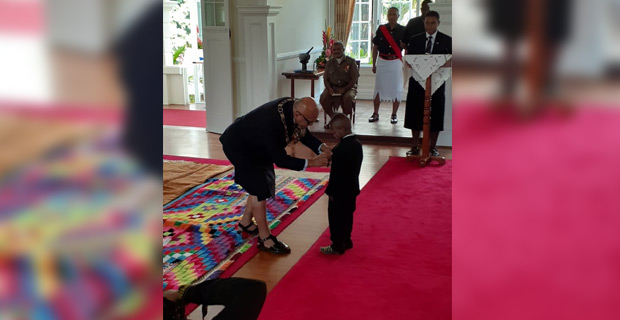 Ligaitamana says Dreu noticed his brother was not behind him and found him in the water.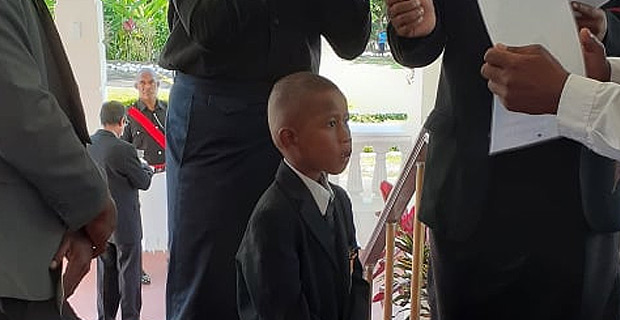 Ligaitamana says Dreu had the presence of mind to not jump into the water to save his brother.
He says Dreu realised that if he had jumped into the water, there would have been two lives lost that afternoon instead of a young life saved.
He says Dreu ran to two houses about thirty metres away and found help at the third house.
He told the resident about his brother who ran to save Aporosa.
The Vaturua villager managed to take him out of the water, however, he was unconscious but attempts to revive his brother were successful.
Ligaitamana says the boy was later taken to the hospital where he made a full recovery.
Dreu is a prefect for his Nakelo District Kindergarten.
He adds that Dreu is a quiet and well behaved child.
Dreu's parents Monivasio Dreu and Siteri Mami say they are proud of their son.
They say they will have a function in the afternoon to celebrate Dreu's achievement.
Ligaitamana says that the celebration will also have a sour note as a child unfortunately lost his life two months ago in the same creek.
He says parents and villagers must put together their resources and build a bridge and not rely on government for funding