4 major banks dispute claims made by Prasad and Naidu about banks reducing minimum salary in 2013
By
Naveel Krishant
Thursday 08/08/2019
NFP leader Professor Biman Prasad and National Secretary for the Fiji Bank and Finance Sector Employees Union, Sailesh Naidu
4 major banks in Fiji have disputed the claim made by NFP leader Professor Biman Prasad and National Secretary for the Fiji Bank and Finance Sector Employees Union, Sailesh Naidu that when the Essential National Industries Decree came in, a bank reduced the minimum salary of bank workers from about $12,000 to about $8000 in 2013.
Westpac has said they have not and would not reduce the salary of its employees.
They say their bankers are well trained professionals and paid competitively, as well as receiving a number of benefits that are unique to the banking industry. This includes well discounted loans, performance based bonuses, quality medical insurance for the employee and their family, and leave benefits and a work culture that promotes wellbeing and community connection.
ANZ Fiji says they did not reduce staff salaries in 2013 and has never reduced employee salaries. They say all eligible staff have received incremental salary increases since 2013.
They say they are one of the largest employers in Fiji and they are committed to attracting and retaining local talent adding they do this through both market‑competitive salaries, as well as a focus on staff wellbeing and engagement.
ANZ Fiji recently announced new agreements with the Fiji Bank and Finance Sector Employees Union to provide staff a one‑off base salary adjustment of 6% for all Group 5 and 6 (non‑management staff who represent 73% of the total workforce) employees in Fiji.
BSP Country Head Haroon Ali says the matter highlighted does not relate to BSP.
HFC Bank says in 2013 HFC Bank was not a fully‑fledged commercial bank hence they did not fall under the ENI Decree so the claim does not include HFC Bank.
They also say, HFC did not conduct any staff salary deduction in 2013.
Meanwhile, Naidu says they have managed to negotiate pay rises for workers of two major banks in Fiji.
He says they are continuing negotiations with other banks.
We will speak to Naidu and Prasad later today.
ADVERTISEMENT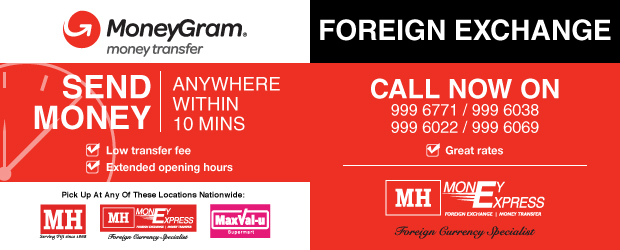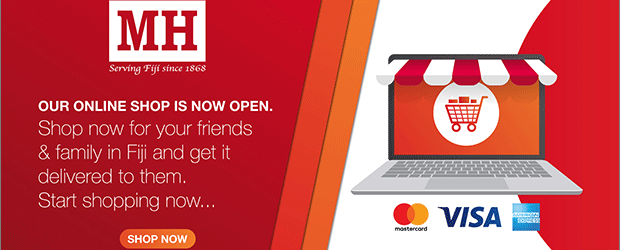 ADVERTISEMENT
Listen to the latest news on our 5 radio stations Legend FM, Viti FM, Radio Sargam, FM96 and Navtarang.
ADVERTISEMENT
Hamilton 7s 2020
Tuesday 21/01/2020
Status quo remains for school head appointments
Monday 20/01/2020