The Health Ministry says there have been zero new cases of measles since the last update given last Thursday.
One of the suspected cases from last Wednesday was subsequently confirmed to be measles after lab testing.
The Health Ministry says to date the measles outbreak is confined to the Serua/Namosi Sub-division and specifically Wailali Settlement in Wainadoi.
It says there are three confirmed cases and one suspected case reported from Wailali Settlement in Wainadoi.
The three confirmed cases are a four-month-old baby and two adults between the ages of twenty and twenty-five.
The four-month-old baby continues to be admitted in a stable condition, in isolation, at Navua Hospital, and the Serua/Namosi Sub-divisional Outbreak Response Team are conducting daily monitoring of the two adults, who are recovering well in home quarantine.
A Measles Taskforce has been convened by the Ministry of Health and Medical Services to coordinate the response to the outbreak and assist the respective divisional and sub-divisional teams.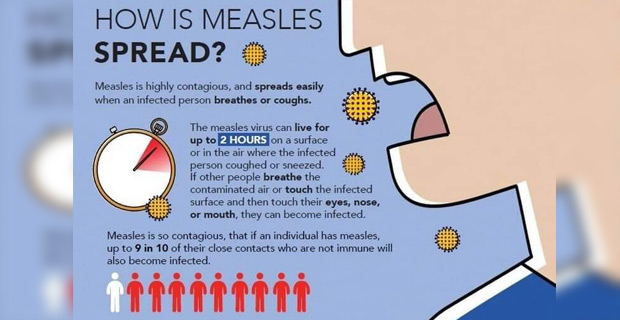 The symptoms of measles are fever and a rash with a runny nose, sneezing, cough, red and watery eyes and white spots inside the mouth.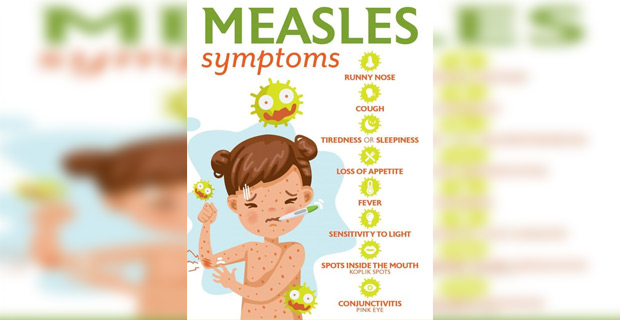 The rash starts after the other symptoms and spreads all over the body.
Measles is a highly infectious airborne viral disease that spreads easily through the air through breathing, coughing and sneezing.
You are at risk of getting measles if you breathe the same air as someone with the disease and you are not immune if you have not been vaccinated, or you have never had the disease.
There is no specific treatment for measles, as it is the body's immune system that fights off the disease.
Most people recover from measles infection in 8 to 10 days with rest and ensuring that they are eating and drinking to avoid dehydration.
Some people infected with measles develop severe complications such as pneumonia or encephalitis (brain swelling).
Free vaccine is available at the nearest health centre for those aged 12 months and above who are travelling overseas or to an outbreak area.
Babies aged between six and twelve months can also get vaccinated if they are travelling to an area with an ongoing outbreak of measles but they still need to receive their next scheduled measles vaccines as per the Fiji immunisation schedule.
The Ministry has stressed that pregnant women should not be vaccinated.