Several recommendations made by the investigator of the Cessna 172 aircraft crash
By
Dhanjay Deo
Saturday 25/05/2019
Aiyaz Sayed Khaiyum with the family of the late victims of the Cessna 172 aircraft crash
The investigation report on the Cessna 172 aircraft crash in rugged terrain near Delaikoro Mountain in Vanua Levu has revealed several factors which contributed to the decision of the Pilot in
Command to depart Labasa and fly into apparently suitable weather that quickly worsened.
Instructor, Iliesa Tawalo and student pilot, Merele-sita Lutu of Pacific Flying School lost their lives in this tragic accident in February last year.
The Aircraft Accident Report reveals that Tawalo and Lutu had little or no understanding of risks and unique characteristics of tropical low‑pressure trough weather systems which contributed to the cause of the accident.
The report says that these characteristics and risks were not identified in any documentation that provided guidelines or regulatory controls which the pilots were required or recommended to follow.
The Aircraft Accident Report states that none of this documentation provided guidelines, procedures or recommendations for understanding and assessing tropical low‑pressure weather systems and exercising good decision making when encountering worse weather conditions.
According to the report, it is probably for this reason that the pilots had not reviewed all the weather information that was available to them during the morning prior to the accident flight when deciding whether to depart Labasa for Savusavu.
This information included a personal briefing with a meteorological forecaster of the Fiji Meteorological Service before departing Nadi, a review of the Mean Sea Level Synoptic Chart showing the location of the low‑pressure trough over Vanua Levu and a plot in relation to the low‑pressure trough line, both at Nadi prior to departure and at Labasa while they were waiting for the weather to improve.
This information also included a conversation with a commercial pilot who had landed at Labasa just before the accident aircraft departed on its last flight.
The report states that had the pilots of Cessna 172 aircraft fully understood the risks of tropical low‑pressure weather systems particularly over mountainous terrain, and reviewed all this weather information, they may not have decided to depart Labasa.
The Aircraft Accident Report states that the Fiji Meteorological Service had advised that around 2012, after the promulgated weather information on its website, pilots stopped attending weather briefings.
The report suggests that this is likely to have led to a deterioration in the understanding of Fiji's tropical weather systems by pilots in Fiji.
The report goes on to say that the website of the Fiji Meteorological Service is not mobile friendly to smart phones.
Moreover, the report on the Cessna 172 aircraft crash reveals that pilots had not received any formal mountain flying training which if based on lessons learnt from New Zealand mountain flying accidents, would have highlighted the need to consider increased turbulence and downdrafts around mountainous terrain and the need to enter valleys at a height and in such a way that an escape route is always available.
Earlier, Attorney General and Minister for Civil Aviation, Aiyaz Sayed Khaiyum stated that Instructor, Iliesa Tawalo and student pilot, Merele-sita Lutu of Pacific Flying School did not breach any regulations and were not at fault when the Cessna 172 aircraft crashed in Vanua Levu.
He says according to the investigation report, at the time of the aircraft's departure from Labasa airport, it was likely that visibility and cloud coverage complied with Visual Flight Rules, in accordance with Fiji's Air Navigation Regulations and the cross‑country training flight plan.
However, soon after departing Labasa, weather conditions and visibility across the mountains quickly worsened, thereby entrapping the aircraft without an escape route and causing it to impact steep mountainous terrain.
He says several recommendations have also been made in the report and the Solicitor General, Sharvada Sharma who is also the Permanent Secretary responsible for the Department of Civil Aviation will be meeting with all stakeholders within a month to ensure the recommendations of the report get implemented.
Sayed Khaiyum says it cost them $200,000 to get the investigation done and obtain the report.
ADVERTISEMENT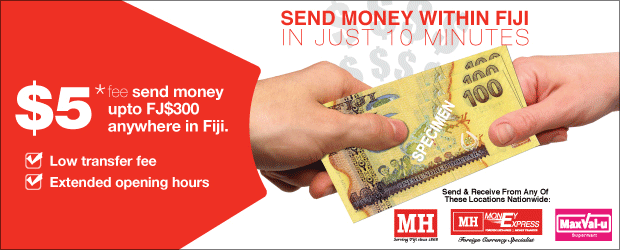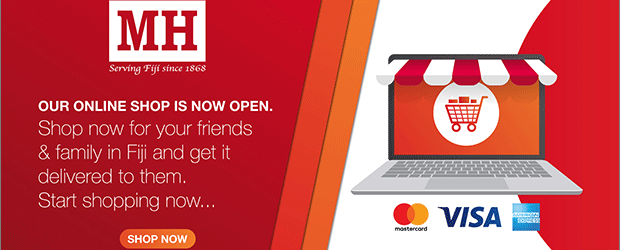 ADVERTISEMENT
Listen to the latest news on our 5 radio stations Legend FM, Viti FM, Radio Sargam, FM96 and Navtarang.
ADVERTISEMENT
No charges will be laid against the PM - Pryde
Friday 18/10/2019
Full coverage of the case of Josua Lalauvaki's alleged murder
Friday 18/10/2019