Anthony reacts to WAF saying that he's using fake news to get the support of union members
By
Vijay Narayan
Wednesday 01/05/2019
Fiji Trades Union Congress and National Union of Workers General Secretary, Felix Anthony says he is not deliberately spreading fake news and he did not know that it was fake news on facebook that the Minister for Infrastructure had announced job losses in Water Authority of Fiji.
When questioned by FijiVillage how and Anthony issued a statement based on fake news on facebook, Anthony says the Water Authority should just come out with the real news about how many people are losing their jobs.
When asked on whether Anthony deliberately used fake news to gather support of the union members as said by the Water Authority, Anthony said it is the Authority's fault.
Anthony says it is a fact that the Water Authority workers are unhappy.
The Water Authority of Fiji has expressed its dismay at a media release by Felix Anthony which gave fake and incorrect information from a facebook page carrying fake news.
Authority Chairman, Bhavesh Patel says the Water Authority is aware that Anthony's media release, which contains fabricated news, was based on a fake Facebook page.
He says it is quite disturbing that Felix Anthony is ready to mislead the workers into a strike based on a facebook page which contains news and events which never happened.
The press conference that Anthony mentions in his release that the Minister for Infrastructure had announced the restructure and job losses, did not happen. Patel stresses that Minister Usamate never gave those comments, and he can assure the people of Fiji that 300 projects have not been stalled, or are in limbo.
Patel says this is completely incorrect information.
The Water Authority Chairman says using fake news is never a resort to try to convince people you are right.
Patel says Felix Anthony and the union do not care about workers, they do not even bother to verify basic information but are ready to lead the workers down the path to strike, the same workers who pay his salary.
He says this is not only irresponsible, but it is also highly suspect.
Meanwhile, the Water Authority of Fiji has reiterated that, contrary to the union's claims, about 600 staff have successfully passed their performance assessment and will be receiving contract renewals.
Patel says the reason the Authority did not announce this earlier is because the performance exercise was being undertaken and this is a highly confidential exercise until the results are finalized, which they are now.
He says as the Water Authority does every single year, the upcoming projects have been identified and advertised.
Operations Manager Sekove Uluinayau says this is standard practice in the Water Authority of Fiji in regard to temporary workers, and staff are well aware of this. Uluinayau says it is quite unfortunate that the unions have spread this information and this has negatively affected the Water Authority family who are a close unit.
The management met with staff at Wailoku Depot yesterday to address their issues and receive their applications for temporary workers' project placements.
Felix Anthony is not saying anything at this stage on whether the Water Authority of Fiji workers will go on a nationwide protest tomorrow.
Anthony had said that the National Union of Workers could go on a nationwide protest earlier than the FTUC planned protest Friday.
In a statement today, Anthony is asking Water Authority Chairman, Bhavesh Patel to confirm how many workers' contracts are being terminated and the real reasons for the mass terminations. He claims the union is aware that more than 300 projects are incomplete and left in limbo.
Anthony is also refuting comments from the Water Authority Chairman that no one is being terminated. He claims that the Minister for Infrastructure had said to the media that the contracts of 600 permanent staff and 2,300 temporary workers were going to be terminated.
He says the last day for these workers is today.
Anthony further says in the statement that the Water Authority Chairman should know that in companies where unions exist and a Collective Agreement is in place, no individual contracts are signed.
He also says that no worker has signed a contract ending today nor is there any such provision in the Collective Agreement.
The Water Authority of Fiji says nobody is being terminated in their response to claims by the FTUC that termination notices have been given to about 2,600 Water Authority of Fiji workers.
ADVERTISEMENT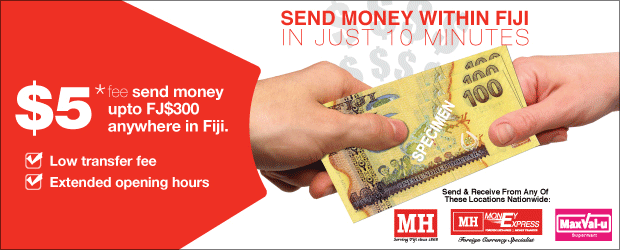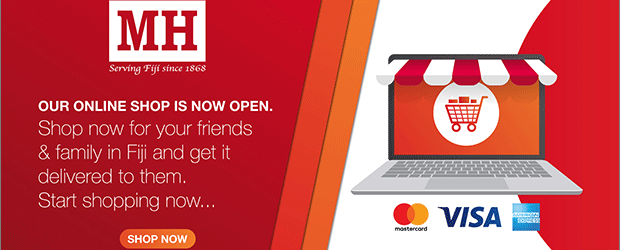 ADVERTISEMENT
Listen to the latest news on our 5 radio stations Legend FM, Viti FM, Radio Sargam, FM96 and Navtarang.
ADVERTISEMENT
Flying Fijians - Road to the Rugby World Cup 2019
Wednesday 18/09/2019
Case of the 5 bodies found in Nausori Highlands
Tuesday 17/09/2019