Three Police Constables have been charged for their involvement in the case of alleged police brutality in Navua.
The Acting Director of Public Prosecutions after reviewing the investigation file has sanctioned that all three police officers be charged with one count of Act with Intent to Cause Grievous Harm according to the Crimes Act.
All accused will be produced in the Suva Magistrates Court today.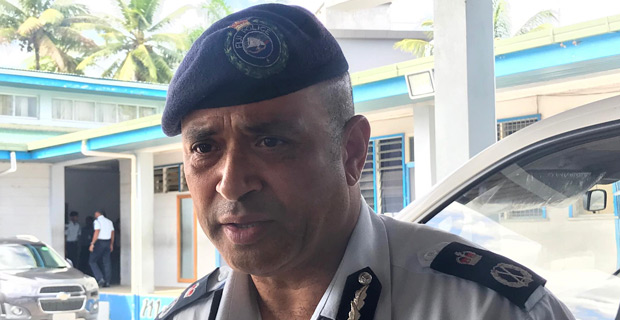 Police Commissioner Sitiveni Qiliho
Police Commissioner Sitiveni Qiliho says as assured, a thorough investigation was conducted and also uncovered an alleged case of bribery where the charge of Perverting the Cause of Justice is likely to be explored.
Qiliho has directed the immediate interdiction of all three Police Constables as they await the outcome of their court case, while a parallel internal investigation is being conducted where they will also face the internal disciplinary tribunal proceedings.