The rising concern of drug dealing and consumption in Fiji
By
Fijivillage
Thursday 11/07/2019
Woman arrested for allegedly importing 115 grams of methamphetamine through Parcel Post (Friday 12/07/2019)
Officers from the Fiji Revenue and Customs Service and the Criminal Investigations Department arrested a woman this morning for allegedly importing 115 grams of methamphetamine valued at $115,000 through Parcel Post.
The drugs which were concealed inside a bottle of peanut butter arrived from the United States of America to Nadi on Wednesday and was addressed to a local person.
Customs Officers at the Parcel Post scanned the consignment and discovered the white powder which was later tested positive for methamphetamine.
CEO Visvanath Das says the parcel was then sent to the Suva Post Office through control delivery and officers arrested the woman when she came to pick the parcel today. Das says the social cost associated with the hard drug is estimated to be around $210,000.
He says they are also maintaining close contacts with local and overseas enforcement agencies to strengthen intelligence exchange to combat the smuggling activities.
Police Commissioner Brigadier General Sitiveni Qiliho is pleased that the partnership with other law enforcement agencies continue to produce positive results.
Qiliho says whether it's a few grams or kilos, every seizure counts. He says if they are able to prevent one more innocent life from the harmful effects of the illicit drug trade, that in itself is a major victory for law enforcement.
The Police Commissioner says methamphetamine is being glamourized from what people watch on television and in the movies.
He says the truth is that it is a danger to everyone in society, and a recent example was shared by a mother who said she knows and is in contact with a 16 year old boy who has dropped out of school, assaulted his mother and sister, and stabbed his brother because of his addiction which is why we cannot allow Fiji to fall into drugs, because the dangers associated with meth is real and it has devastating consequences on everyone that comes into contact with it.
By: Vijay Narayan
Prime Minister Bainimarama praises students of Marist Brothers High School for pledging to say no to drugs (Friday 12/07/2019)
Prime Minister, Voreqe Bainimarama says hard‑core synthetic drugs have no place in Fiji, they damage communities, they ruin lives, and they can result in devastating spill‑over effects of violence.
Bainimarama has also said good on you, to the students of Marist Brother High School who have taken a pledge to say no to drugs.
Bainimarama says curbing the abuse of hard drugs in Fijian society starts with personal responsibility.
He says by saying "NO" to drugs like methamphetamine and ecstasy the students are setting a positive example for young people everywhere to follow.
Bainimarama says the government shares this commitment, and they are seriously stepping up the campaign to get drugs off the streets and put drug traffickers behind bars.
The Prime Minister says in the last National Budget, they allocated $800,000 to fund a stronger effort to combat drug trafficking, with dedicated staff in the Fiji Police Force tasked with finding and rooting out networks of hard and synthetic drug dealers and suppliers. He says these officers will work closely with their counterparts in Australia and New Zealand.
Bainimarama says drugs in Fiji are often smuggled in via boat from overseas. He says they have also allocated $720,000 towards the purchase of four new intercept boats for the police to strengthen law enforcement's presence in Fijian waters.
The Fiji Navy will also be providing the Police with additional personnel and vessels to assist with maritime surveillance, with a $1.1 million allocation set aside to fund personnel costs aboard two new vessels, the RFNS Volasiga and the RFNS Savenaca.
Bainimarama has made a call to encourage more young people to make this same pledge, say "NO" to drugs and build a healthier and safer Fiji.
By: Vijay Narayan
Fijian Police being trained on situations it can face during raid on meth labs
The possibility of an explosion happening during a raid at a meth lab or exposure to harmful chemicals are some of the situations Police officers in Fiji are now preparing to face.
The US Embassy, Australian Federal Police and New Zealand Police are supporting the Fiji Police Force in this area.
Special Agent Billy Lewis of the US Embassy Regional Security Office says its very rare but its becoming apparent that Fijians and other nationals want to cook meth in Fiji.
Special Agent Lewis who has been based in Fiji for three years says he has been extensively working with speciality units within the Fiji Police Force especially the newly commissioned Southern Division Taskforce.
In February this year, Police found a meth lab in a nightclub in Nadi while small scale meth labs were also found in 2013 in Nakasi and 2015 in Valelevu.
A huge methamphetamine factory was also found in Laucala Beach in 2004 and at the time Police said the chemicals found in the warehouses was enough to produce 2,200 pounds of crystal methamphetamine.
Last year in September, 40 police and customs officers were part of a U.S. Drug Enforcement Administration (DEA) training.
In that training, participants shared best practices for investigating and searching laboratories, identifying chemical product supplies used for the production of illicit drugs, and techniques for safe processing of evidence.
The participants also learned how to properly use Personal Protective Equipment during drug investigations and seizures.
By: Semi Turaga
Marist Brothers High School students pledge to say no to drugs (Wednesday 10/07/2019)
Students of Marist Brothers High School today pledged to say no to drugs after hearing and seeing stories of the unimaginable things teenagers have done to themselves due to methamphetamine and ecstasy addiction.
The drug awareness session which was conducted by Special Agent Billy Lewis of the US Embassy Regional Security Office also got parents to share their experiences with the students.
At the session, parents also got to share their experiences with the students.
One parent talked about how she was helping a 16-year-old deal with methamphetamine addiction.
Special Agent Lewis also told students about the gruesome stories of what people that have been addicted to drugs like meth and ecstasy go through.
1,634 cases of drugs and substance abuse in schools was recorded by the National Substance Abuse and Advisory Council last year.
There were 417 cases recorded in primary schools while 1,217 cases were recorded in secondary schools.
The National Substance Abuse and Advisory Council says the most number of cases were from schools in Suva which was 434 cases.
738 of the cases involved students smoking cigarettes, 301 of the cases involved students sniffing glue while there were 118 cases of students smoking marijuana.
There were 11 cases of secondary school students dealing drugs in schools.
The data in the International Day Against Drugs Abuse and Illicit Trafficking Booklet was gathered through evaluation forms submitted by 796 primary and secondary schools in Fiji.
The submission rate was 87.5%.
By: Semi Turaga
We can't allow Fiji to fall into drugs - Qiliho (Tuesday 09/07/2019)
The Commissioner of Police Sitiveni Qiliho says they can't allow Fiji to fall into drugs and they are in a position to do something about it now.
He adds the impacts of drugs on a small country like ours will be devastating, productive people will become unproductive and the strain on our health system and the strain on our economy will be huge.
Qiliho was speaking to a delegation of 15 Police Officers who will be leaving tomorrow to attend a two-week anti-narcotics training in the People's Republic of China's top institutions.
He added the demand for, and the over production of drugs in South America has led to the increase in the movement of drugs through the Pacific.
He stated that he understands that they won't be able to fully eradicate it, but they can however manage it and its impacts on our society and going to Yunnan Province is part of the battle.
He further states Australia and New Zealand have tightened their battle on their home front, as have we, and there is a likelihood that it will affect our neighbouring countries since these drugs are being pushed through our oceans and a few kilos will be dropped off as payment, and then sold into our society to feed our users.
Qiliho says our counterparts from the Australian Federal Police have also attended training in Yunnan to help them fully understand the evolving nature of how criminals are trying to beat the system from moving the more solid form of the drugs in order to beat detection systems.
Qiliho says it is imperative that the officers to utilize the valuable learning opportunity well.
The delegation will be led by the Officer in Charge of the Fiji Police Drugs Unit ASP Anare Masitabua and comprises of officers from the Criminal Investigations Department, Crime Intel, Forensic and Prosecutions.
The two opportunities for training with the Yunnan Police College resulted from a visit made by the Commissioner of Police to the Institute in May last year where discussions were held with the Yunnan Police Public Security
The Yunnan Police Public Security Bureau is the leading province in China dealing with Narcotics.
The Fiji Police Force has benefitted greatly since the signing of a Memorandum of Understanding in 2011 between the Fiji's Ministry of Defense and National Security and China's Ministry of Public Security.
By: Pratika Mala
Fiji Navy actively working to identify vessels that are 'high value targets' for bringing hard drugs into the country (Friday 28/06/2019)
The Fiji Navy through the Maritime Surveillance and Rescue Coordination Centre and patrols is actively working to identify vessels that are 'high value targets' for bringing hard drugs into the country and is sharing that information with Police and the Fiji Revenue and Customs Service.
The Fiji Maritime Surveillance and Rescue Coordination Centre has state of the art technology that allows it to monitor what is coming into Fiji waters and also help in search and rescue operations.
Centre Director, Lieutenant Sairusi Colati says they do have indications that drugs are coming in through yachts from international waters and share this information with Police and the Fiji Revenue and Customs Service.
There have been numerous cases where cocaine and methamphetamine have been found on yachts in Fiji waters.
One prominent case is where Australian national, John Nikolic was jailed last year for importing 12.9 kilograms of cocaine and 34.4 grams of methamphetamine with an estimated value of $30 million.
In March this year, Police through the help of a member of the public found an underwater transponder in the Lomaiviti Group within the range of an area where drugs had been found.
A dive team led by Police Commissioner Sitiveni Qiliho searched the area after suspecting the underwater transponder may have been allegedly used to give coordinates for a drop off and pick up point for drugs.
Lieutenant Colati says they are also conducting patrols out at sea when they get certain indicators and that has previously led to some successful seizures which included the discovery of parcels of cocaine in coastal areas.
In August last year at least 89 bars of cocaine were found in the Lau Group, Savusavu, Taveuni and Lomaiviti.
45 bars were found in Lau, 7 bars in Taveuni, 1 bar in Savusavu and 36 bars in Lomaiviti.
Authorities have also engaged the help of village headmen in coastal areas.
Lieutenant Colati is part of a Narcotics Workshop at Tanoa Plaza Hotel in Suva this week which will address all aspects of the worldwide drug problem but with solutions specifically for Fiji.
By Semi Turaga
No drug rehabilitation centre in Fiji - Moceica (Wednesday 26/06/2019)
There is no specific drug rehabilitation centre in Fiji dealing with the increasing number of people using hard drugs.
Although Saint Giles Hospital has been dealing with victims of substance abuse, Deputy Secretary for Defence and National Security Lieutenant Colonel Ilai Moceica says Saint Giles Hospital is not specifically looking at substance abuse.
According to Moceica, 100 of more than 500 patients were admitted at Saint Giles Hospital between May 2017 to April 2018 due to substance abuse.
Speaking at the Narcotics Workshop in Suva, Moceica says statistics reveals that the most common substances abused are marijuana, methamphetamine, cigarettes, kava and alcohol.
Moceica says the Fiji Police can only do so much in such efforts to addressing the drug problem in Fiji.
He says stakeholders need to holistically view this as a national problem and this forum is rightfully mandated to come up with strategic solutions that would not only allow enforcement agencies to curb the illicit use of drugs and eradicating cultivators but to commit our resources and time to this worthy cause.
Moceica says the 2018 World Drug Report states that the markets of cocaine and methamphetamine are extending beyond their usual regions, which more psycho-active substances are being synthesized and available more than ever before.
He says in the Pacific context, Fiji only has to look at it's neighbours to see how the illicit drug trade is having a devastating and often deadly effect on innocent lives.
Moceica also says that life is a precious commodity that government officials are entrusted to protect and it is the responsibility that they should not take lightly.
By Vijay Narayan and Loata Bakalevu
ADVERTISEMENT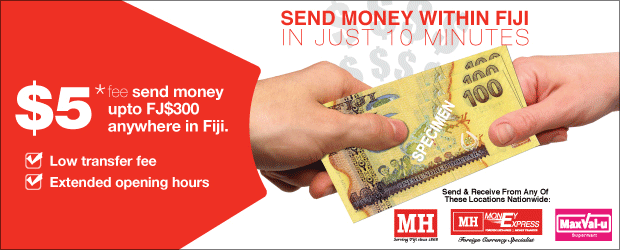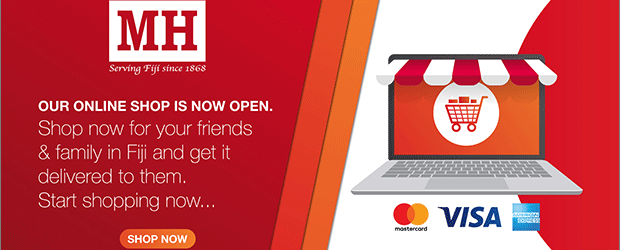 ADVERTISEMENT
Listen to the latest news on our 5 radio stations Legend FM, Viti FM, Radio Sargam, FM96 and Navtarang.
ADVERTISEMENT
Flying Fijians vs Maori All Blacks coverage
Friday 12/07/2019
The rising concern of drug dealing and consumption in Fiji
Thursday 11/07/2019
What's next for Mosese Bulitavu?
Thursday 11/07/2019