Hero Samueli Ritova receives Bravery Medal for saving 40 students during bus accident
By
Semi Turaga
Friday 12/07/2019
Samueli Ritova (centre)
Former school teacher Samueli Ritova who helped save about 40 school children during a bus accident in Wakanisila in Kalabu, Nasinu in 2014 received a bravery medal from President Jioji Konrote today.
Ritova was one of sixteen people who received medals under the Order of Fiji at the Investiture Ceremony at State House today.
He got injured in the accident and now needs crutches to help him walk.
Ritova says when he found out that morning that there was a fault in the bus he quickly organised and helped the students brace for impact. No one died as a result of the accident.
Ritova has dedicated his medal to all the unsung heroes and hardworking teachers in Fiji.
The Global Health Leadership Award was also presented to the family of the late Speaker of Parliament Doctor Jiko Luveni by President Jioji Konrote today.
It was received by her husband, Lieutenant Colonel (Retired) Inoke Luveni.
The award recognises the outstanding Leadership in Global Health by the late Doctor Jiko Fatafehi Luveni.
President Konrote says the award of the World Health Organisation's – Global Health Leadership is in his opinion, is a most fitting and appropriate acknowledgement and tribute of the World Body for this great "Daughter of Fiji" whose selfless work for her country and humanity as a whole should be a proud and enviable legacy and inspiration to all of us.
Former New Zealand Minister for Foreign Affairs and Trade Murray McCully also received the Companion of the Order of Fiji.

Former New Zealand Minister for Foreign Affairs and Trade Murray McCully receiving a medal from President Jioji Konrote
This award is given for eminent achievement and merit of the highest degree for the promotion of Fiji's interests.
President Jioji Konrote acknowledged the exceptional contribution by McCully for re‑activating the New Zealand‑Fiji Recognised Seasonal Employment Work Scheme in 2015 and for spearheading and coordinating New Zealand's timely assistance to Fiji during the aftermath of Tropical Cyclone Winston in 2016.
The Fijian Government in 1995 instituted the order of Fiji to recognise achievements or meritorious service by citizens of Fiji and, occasionally, as honorary appointments, by non‑citizens.
LIST OF MEDAL RECIPIENTS
Companion of the Order of Fiji
Honourable Murray Stuart McCully (Honourary)
(Former New Zealand Minister for Foreign Affairs & Trade)
Officer of the Order of Fiji
Anthony Bruce Whitton
Member of the Order of Fiji
Narendra Prasad
Medal of the Order of Fiji
Lorosio Jope Qiriamo
Lepani Raisowalu
Daya Ram
Raymond Mukesh Mano Mani Reddy
Pastor Rocco Leo
Kameshwar Prasad
Isaia Saukuru
Rajesh Kumar Patel
Praveen Chandra Naidu
Bravery Medal
Samueli Sautamata Ritova
Sakaraia Koroi
Emosi Delaibatiki
Special Award: Global Health Leadership Award
Lieutenant Colonel (Ret'd) Inoke Luveni
(On behalf of the family)
ADVERTISEMENT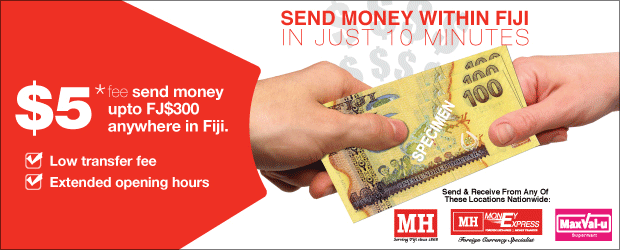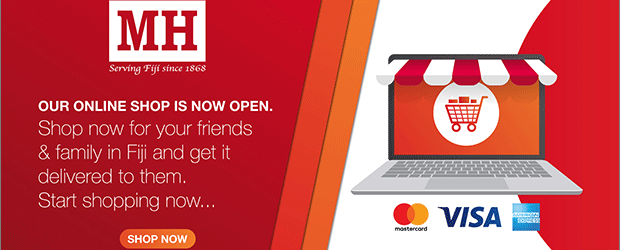 ADVERTISEMENT
Listen to the latest news on our 5 radio stations Legend FM, Viti FM, Radio Sargam, FM96 and Navtarang.
ADVERTISEMENT
Flying Fijians vs Maori All Blacks coverage
Friday 12/07/2019
The rising concern of drug dealing and consumption in Fiji
Thursday 11/07/2019
What's next for Mosese Bulitavu?
Thursday 11/07/2019