Association of Banks says there is sufficient liquidity
By
Vijay Narayan
Tuesday 12/03/2019
The Association of Banks in Fiji says the current level of bank liquidity of around $300 million is adequate to meet the demands of the banks.
Liquidity is the surplus money that the commercial banks have at the end of each day, earning no interest.
The association which is made up of ANZ, Bank of Baroda, BSP, Bred Bank, HFC Bank and Westpac released a statement.
It says there is a cost of holding high surplus funds since interest is paid on the deposits. The association also says that the level of how much each bank holds as liquidity is dependent on a few factors including approved loan pipelines or committed loans, level of deposits, trend in import payments by clients and amount of precautionary balances.
The association says bank liquidity varies across individual banks or is not evenly distributed. However it says that banks that have lower liquidity levels or shortfall needs are able to source liquidity from other commercial banks on an overnight basis or from the Reserve Bank.
The Association of Banks is also of the strong view that there is room to reduce currency in circulation which is currently around $850 million. It says that all banks fully support the use of EFTPOS by the general public as this has the potential to increase bank liquidity as withdrawal of cash reduces liquidity by the same amount.
It also says that it has been in close consultation with RBF on the level of liquidity, and know that the current levels are well above historical average.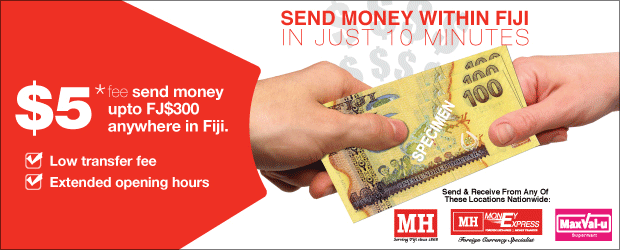 ADVERTISEMENT
Listen to the latest news on our 5 radio stations Legend FM, Viti FM, Radio Sargam, FM96 and Navtarang.