Third Fijian dies after Christchurch terror attack
By
Semi Turaga
Sunday 17/03/2019
58-year-old Asraf Ali of Omkar in Narere has been identified by family members in New Zealand [Photo: Supplied]
A third Fijian man has passed away after being shot during the terrorist attack in two mosques in Christchurch on Friday.
58-year-old Asraf Ali who lives in Omkar in Narere has been identified by family members in New Zealand.
Ali was in Christchurch visiting his brother and had been attending Friday prayers when the incident happened.
His sister Tamina Bibi who lives in Fiji says some family members have left for Christchurch today to make some arrangements.
She says Ali was a good family man who loved meeting people.
Ali is the brother of Ramzan Ali who was the last person to make it out of the mosque alive after hiding under a bench.

Christchurch shooting witness Ramzan Ali [Photo: NewsHub]
The two other Fijian nationals whose lives were claimed in the attack are Imam Hafiz Musa Patel of Lautoka Jame Masjid and another, Ashraf Ali who moved to New Zealand years ago.
They were shot and killed during the attack which has now left 50 people dead and 50 people injured.
New Zealand Police say two people remain in critical condition.
Earlier:
Police in New Zealand have released the identities of the victims and among the names read out late yesterday were Imam Hafiz Musa Patel of Lautoka Jame Masjid and Ashraf Ali.
They were shot during the attack which has now left 49 people dead.
Shooting in Christchurch was the Worst incident ever in this South Pacific region. What happen to this known untouched paradise. May God forgive the victims and comfort the families of the victims at this saddest moment. Amen#fightterrorism#ChristchurchMosqueAttack

— Mahmood Kalworai (@MahmoodKalworai) March 16, 2019
Patel was in one of the mosques to deliver a lecture when the incident happened.
The Fiji Muslim League says details about the funeral arrangements will be released later.
#France stands with #NewZealand.

Flags half-mast for #Christchurch. pic.twitter.com/oETp3Tgrl4

— Sujiro Seam ⭐⭐ (@sujiseam) March 15, 2019
Ali's friend Abdul Qayyum told Daily Mail Australia they were meant to go to a gathering in their home country in a few weeks.
Our leaders answered our humble call for a prayer at the Toorak Jame Mosque tonight for the victims of the #ChristchurchAttack . @JCurrNZ @sujiseam @mhopkinsfco @DrIfereimi thank you for joining in solidarity. #fijiansunite pic.twitter.com/EBG1KzMRis

— Lisi Naziah Tora Ali-Krishna (@Alinaziah) March 16, 2019
Qayyum said he will always remember his quiet friend's laugh.
He says there was a game they used to play called Last Card.
We in Fiji share the grief of New Zealand following the shocking attack on worshippers at two Mosques in #Christchurch . It is New Zealand's tragedy. And it is our tragedy because we have such close bonds with Aotearoa. We are friends and neighbours. pic.twitter.com/ZRBaUZeujG

— Ro Teimumu Kepa (@RoTeimumuMP) March 16, 2019
Qayyum says every time he saw him he called him last card.
People in New Zealand and around the world paid tribute to the victims of the mosque shooting as hundreds gathered for vigils and placed flowers at local mosques.
Today I met with Muslim community leaders to offer my support & to share their deep sorrow over yesterday's horrific terrorist attack. This has rocked not only NZ but nations around the world, incl. ours. We stand together to condemn the hatred & intolerance behind this attack. pic.twitter.com/hKEu6LdSl3

— Scott Morrison (@ScottMorrisonMP) March 16, 2019
It was revealed yesterday that the accused Brenton Tarrant had recently been travelling around the world including visits to Pakistan and North Korea.
He made his first court appearance where he's facing a murder charge and further charges are pending.

Accused Brenton Tarrant [white] appeared in court yesterday [Photo: NewsHub]
It's now believed the terrorist acts at both mosques were the work of a single shooter.
A particularly eery feeling hearing New Zealand's national anthem ring out over Hyde Park in London ... as 500 people gather (mostly Kiwis feeling very far from home) remembering the #christchurch shooting victims @1NewsNZ pic.twitter.com/4e4TuFnaIB

— Joy Reid (@JoyReidTVNZ) March 15, 2019
Two others remain in custody.
❤️ Now THIS IS NZ ❤️ Impromptu vigil by Christchurch Boys High School students. ❤️ "For those who are fighting for their lives, allow them to fight, let them have their voices heard." ❤️ #thisisNZ #GoodKiwis pic.twitter.com/swQkFpV6Ea

— Patrick Gower (@patrickgowernz) March 16, 2019
New Zealand Police are still trying to work out the exact involvement of a couple who were the only other people still being held in custody over the incident.
In Fiji, the NGO Coalition for Human Rights organised a vigil for Christchurch mosque shooting victims and families last night.
Around 80 people gathered at the Fiji Women's Crisis Centre office to pay their respects.
All mosques around the country have been called upon by the Fiji Muslim League to hold special prayers for all the victims of the Christchurch shooting.
National President, Hafizud Dean Khan is also requesting all Fijians to join them in praying for all the families and friends in New Zealand who have suffered through this senseless act of terrorism.
Khan says their thoughts and prayers are with all the members of the Muslim community in NZ.
We are overwhelmed with all the messages we have received and receiving from our fellow New Zealanders. Thank you very much for all your thoughts, prayers and kindness. It's darkest day for all of us, Kiwis.... https://t.co/qxhT32Prv0

— Muslims in NZ (@MuslimsInNZ) March 15, 2019
The national security threat level has been increased from low to high for the first time in NZ's history.
New Zealand Prime Minister Jacinda Ardern has also met with leaders of Christchurch mosques targeted in the mass shooting as she tries to assure the country's Muslim community they will be kept safe.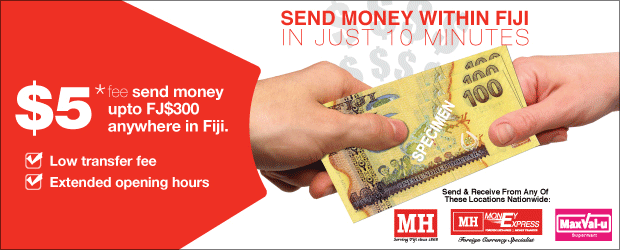 ADVERTISEMENT
Listen to the latest news on our 5 radio stations Legend FM, Viti FM, Radio Sargam, FM96 and Navtarang.